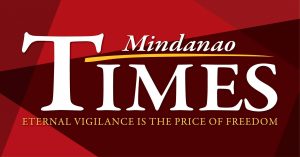 THE CITY government is preparing proofs that will help convince the Inter-Agency Task Force for the Management of Emerging Infectious Diseases (IATF) to revert the classification of the city to General Community Quarantine (GCQ).
In her weekly radio program over the Davao City Disaster Radio, Mayor Sara Z. Duterte said the city government is readying "supporting arguments" as it is planning to request the IATF to place the city back under GCQ. 
Duterte said the proofs " would touch sa atong ginabuhat sa prevention, sa enforcement, sa testing, sa tracing, sa isolation facilities nato and of course sa vaccination program nato."
"Hopefully dili na ta magcontinue sa MECQ (Modified Enhanced Community Quarantine) but we leave it up to the IATFsince sila ang naay parameters kung unsa ang community classification on one area or LGU (local government unit) given the data nga naa sa ilaha," she said.
The IATF has placed the city under the MECQ since June 5, but the classification is set to end on July 15.
In June, the mayor appealed before the IATF to place the city under MECQ after noting the marked increase in the number of daily cases of COVID-19 infections. Her appeal was eventually granted.
The mayor pointed out that the number of infections daily has decreased, probably because most residents decided to stay at home, while others were on alternative work arrangements like work from home.
Another factor in the decrease of daily infections, she said, maybe due to the life cycle of the virus as in the previous cycle, the surge took place in four months before it went down. 
"(Or) maybe that's the effect of vaccination so lain-lain na siya na factors nga magcontribute sa pagbaba sa cases. Kung tan-awon lang nato ang atong experience last year ingon ana na siya. There are about 3-4 months na magbaba ang cases then 3-4 months na magtaas ang cases then 3-4 months na magbaba napud," she added.