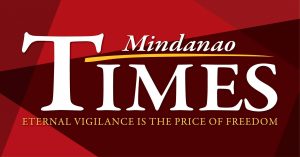 GOV. Edwin I. Jubahib of Davao del Norte has asked the President Rodrigo R. Duterte to cancel the franchise of the North Davao Electric Cooperative (Nordeco), which serves some parts of the province and the nearby Davao de Oro, for its failure to improve its system. 
"The people and the business sector (of the province) have long endured the high electricity rates and bad supply of power in local government units under the franchise of Nordeco (formerly the Davao del Norte Electric Cooperative)," Jubahib said in his speech during the anniversary of the creation of the province and those of Davao Oriental and Davao del Sur on July 1.
He said the problem in electricity has become a huge obstacle in pushing for the economic progress of the province because Nordeco, whose franchise is set to expire in 2028, has failed to improve its systems. 
Mario Angelo Sotto, acting manager of Nordeco, however, claimed that Daneco has slowly improved its services.
Jubahib pointed out there have been investors that have aborted their plan to invest in the province because electricity is a huge component of their investments.
"The people have grown tired. You were given a long period of time to improve your service," he said as late last year, he and six of the seven mayors of the province signed a petition asking Nordeco to turn over the remaining areas of the province under its franchise to Davao Light and Power Co. (Davao Light).
In an earlier interview, Tagum City Mayor Allan Rellon confirmed that there were companies that abandoned their plans of investing in the city, the capital of the province, because of the challenges in electricity stability. 
In Davao del Norte, the electric cooperative is providing power to the Island Garden City of Samal (Igacos), Tagum City, Kapalong, New Corella, San Isidro, Talaingod, and Asuncion.
Davao Light, aside from being the distribution utility in Davao City, has also been the electricity provider for Panabo City, Sto. Tomas, Carmen, Braulio Dujali and some parts of Asuncion since 1976.
Also, the submarine cable that provides power to Igacos is connected to the transmission system of Davao Light, although Daneco earlier announced it is setting up a P1.8 billion cable system to link the city with its system through Pantukan in Davao de Oro.
Mayor Al David Uy of Igacos has also questioned the electric cooperative for collecting capital expenditures from its consumers supposedly to pay loans to improve the electricity in his city. 
Uy said he was still waiting for the explanation from the cooperative.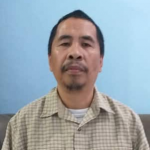 Managing Editor at Mindanao Times