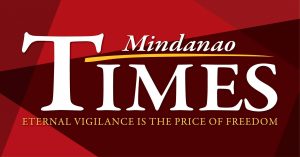 AN OFFICIAL of theBureau of Jail and Management Penology (BJMP) XI yesterday dismissed reports on the supposed surge in COVID-19 cases inside the Tagum City District Jail in Davao del Norte.
Jail Inspector Edo Lobenia, BJMP XI spokesperson, denied the report as he said that most of the jails under the agency did not have a COVID-19 case as of yesterday.
"May dalawang case lang yata dyan sa Tagum (based on the) information," Lobenia said.
When asked about the status of infection at the Davao City jail in Maa, Lobenia said there was still no report of any case even as the jail management has continued to impose a "no visitor" policy to prevent the entry of the virus.
In December, the BJMP instituted few stringent measures to prevent the spread of the virus in the city jail as 68 persons deprived of liberty (PDLs) and eight jail personnel were found infected with the virus. The jail has been placed in lockdown since March 2020, the start of the pandemic.
There was an unconfirmed report circulating online over the weekend that there was a large number of COVID-19 cases in the Tagum City jail in Canocotan and that the purported surge in cases was due to slow disposition of cases.
The report also claimed that some of those detained individuals refused to get treated.