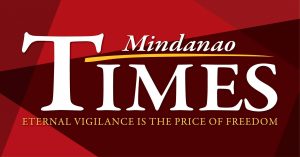 THE SURRENDER of seven leaders of the New People's Army in June was seen as a major blow to the decades-old communist insurgency, according to the Eastern Mindanao Command.
They were identified as Pedro Arnado, chairperson of Kilusang Magbubukid ng Pilipinas-Southern Mindanao Regional Committee (KMP-SMRC) and national treasurer; Ruel Dum-ogan alias Regan, commanding officer of HQ Force Neo, North Central Mindanao Regional Committee (NCMRC) and his wife DN Saritao, Platoon Medic of Platoon 1 of the same unit; Marvin Magrano alias Loloy, former provincial coordinator of Bayan Muna in Sarangani Province and also the vice-chairman of the now defunct Guerrilla Front Tala's Pambansa-Demokratikong Paaralan and Regional Headquarters, SMRC; Eping Iligan Salahay alias John, commanding officer and Milisyang Bayan of GF21C, NEMRC; Romeo Bontulan, team leader of Squad Abe, RHQ, SMRC; and alias Dala, a former commanding officer of SYP Gabon, Guerrilla Front 88.
 Pedro Arnado was the first to surrender among the seven on June 22 in Barangay Sto. Nino, Arakan, North Cotabato, and was followed by Dum-ogan and his wife on June 24 at Sitio Saluringan, Barangay Canangaan, Cabanglasan, Bukidnon.
Magrano surrendered on June 26 at Sitio Loot, Barangay Poblacion, Malapatan, Sarangani Province. 
Also, Salahay surrendered on June 26 in Barangay Kulambugan, Sibagat, Agusan del Sur. Buntolan surrendered on June 27 at Purok 8, Barangay Nueva Visayas, Mawab, Davao de Oro; and alias Dala on June 29 at Jamboree Site, Purok 6, Barangay Alubihid, Buenavista, Agusan del Norte.
 Magrano and Regan presented their weapons, anti-personnel mines, rifle grenades, and ammunition to the troops during their surrender. They cited physical exhaustion, weakened party leadership, and weakening of mass bases as the reasons for their surrender.
 Lt. Gen. Greg T. Almerol, EastMinCom commander, said this latest development would likely snowball into more surrenders.
 "The surrender of these CPP-NPA leaders speaks volumes of how many of their comrades have grown aversed to the violent means by which the communist ideology is being carried out by the reds. Corruption and internal politics within their rotten system also further led others to abandon their cause," Almerol said. 
Apart from this, the EastMinCom also recorded six NPA members were killed, another eight were arrested, and 31 surrendered in June 2021. A total of 58 firearms were captured and recovered by the troops in the same period.