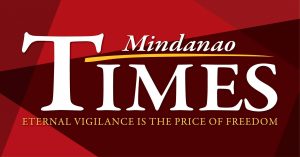 THE UNIVERSITY of Mindanao Institute of Popular Opinion conducted an online survey from June 15 to 25, 2021 targeting Davaoeños' from the three districts to know their social life and well-being amidst COVID-19 pandemic. 
The intention of the survey is to know the contribution of family, colleagues, friends, and peers towards coping with daily life. 
Since the survey was done online as physical contact was not allowed during the conduct of the survey, IPO relied heavily on an online targeted survey of Facebook users who are residents of Davao City, at least 20 years old, and are targeted for contact within the defined geographical radius. A total of 1,399 respondents participated in the systematically targeted online survey.  
Of the 1,399 Davaoeños, around 4 of 10 feel lonely because of the lack of companionship, 3 of 10 feel left out and 3 out of 10 feel isolated.  Despite these low feelings, the survey revealed that 40% of Davaoeños' general sentiment is that they still feel fine. 
Davaoeños were asked about the number of friends or peers that they are getting in touch with regularly at this time. Notably, 6 of 10 of the Davaoeños regularly see around five of their friends in a month. A fair number (16%) get to bond with 6 to 10 friends in a month. Surprisingly, quite a number of Davaoeños confessed that they get to see more than 15 of their friends in a month. But, 7.3% of the respondents reported that they have not seen any of their friends in the past month. Millennial Davaoeños were found to be the most sociable as they associated with a greater number of friends they see in a month. 
When asked how many of their friends they feel at ease talking with about private matters, 5 of 10 (52.8%) said that they have either one or two friends who are very close to them. About the same number (49%) said they have friends whom they rely on in times of need. Meanwhile, 3 out of 10 Davaoeños said they are close with (30.7%) and can call at least three to five of their friends in times that they need help. 
Another interesting finding of the survey is that Davaoeños feel uncomfortable when in a room/place with 9 to 10 people inside. This implies that Davaoeños are now mindful of practicing social distancing. Further analysis of variance revealed that two generations, particularly those who belong in the Boomers 1 and Generation Z, exhibited preference for fewer people inside a room at one time (not reaching 3 and 8 people, respectively).