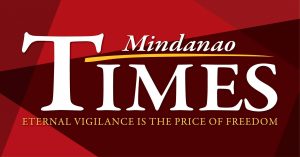 THE BENEFICIARIES of the different assistance programs to help Davaoeños affected by the COVID-19 pandemic are making progress in their livelihood.
During the Kasikas sa Probinsya Program over Davao City Disaster Radio on Thursday, April Marie Dayap, the head of the Davao City COVID-19 Recovery Cluster for Alternative Livelihood and Employment Opportunities, said that the assistance offered by the Davao City government to some 3,564 beneficiaries are not mere dole-outs but they are significant in terms of recovery from the impact of the COVID-19 pandemic. 
The various assistance programs were rolled out by the city government through the City Social Welfare and Development Office (CSWDO) and the help of the Office of First District Congressmen Paolo "Pulong" Duterte. 
"Even though wala pa nadungagan atong beneficiaries, the CSWDO naga- conduct sila ug poll monitoring and home visitation to check kung nakatabang ba gyud sa ila ug nakalambo ang atong financial grant nga gihatag (Even though there are no additional beneficiaries, the CSWDO conducts poll monitoring and visitation to check if the livelihood assistance really helped and if it was sustained)," Dayap said.
Dayap said the city government aims to sustain these programs and not just become "dole out".
Part of the social recovery are financial assistance grants to cooperatives and a total of nine cooperatives have benefitted from the program so far.
Apart from this is a conduit program dubbed as Magnegosyo Ta day, a scheme that extends programs to eligible women beneficiaries through cooperatives is ongoing with five (5) cooperatives identified as conduits.
"This is a form of association or individual, if they have business proposals or projects they want to pursue, they may go to the conduit cooperative. The city downloads the funds and the cooperative assesses to grant the program or not, "she added.
As to the other COVID-19 assistance, the number of beneficiaries of Assistance to Individuals in Crisis already reached 297. This is a special program under the City Mayor's office and the emergency employment program under Commissioner Normal Baloro.
The Trabaho Dabawenyo program under TUPAD, Dayap urged the workers of companies and establishments which are not allowed to operate under MECQ to apply for this program for their individual employees.
Dayap said the virtual job fairs rolled out by the city government's Public Employment Services Office (PESO) last year continues to be done once or twice a month with a constant posting of job vacancies on social media.
"Padayon ang virtual job fair via online. Ubay-ubay ang na hire, and naay na hire on the spot (The virtual job fair is ongoing, many were hired and some are hired on the spot," she added, adding, the vacancies include jobs under BPOs, receptionist among others.
The Barangay Micro-enterprises Support Program for livelihood projects whereby the Davao City Cooperative Development Office conducts training on the processing of fruits, tableya-making, among others, will continue in September or October respecting the city's health measures against COVID-19.
Food security
Food security remains in the priority program for Dabawenyos and the farmers. 
The City Veterinarians Office (CVO), City Agriculturist Office (CAgro), and the City Economic Enterprises Office are collaborating for the delivery of enough and safe food to all Dabawenyos.
According to Dayap, the CAO continues to help farmers to sustain livelihood programs for the seed acquisition and distribution program. There are additional 1,367 beneficiaries in just two weeks from June 15-June 29. To date, there is a total of 5,807 beneficiaries for the farmer's program. 
Additional 117 farmers benefited from the animal biosecurity protocol where briefings were provided for livestock raisers to prevent livestock diseases. The total number of beneficiaries to this program already reached 2, 532.
The CVO also continues its assistance to poultry raisers for vaccination, deworming vitamins and supplements for the livestock, and artificial insemination.
For animal vitamins and supplements, 148 farmers were served, for artificial insemination, 627 swine were injected, and farmers who benefitted from artificial insemination reached 106.
Dayap added that City Economic Enterprises, are conducting inspections and sanitation of public markets daily to ensure that the vendors are protected from getting the Sars-CoV-2, the virus that causes the coronavirus disease.
Economic Recovery
The city government continues promoting business opportunities through international roadshows. On June 23, the city conducted international roadshow with European Chamber of Commerce with 88 participants.
"The main purpose of the event is to promote Davao as an investment destination, and to have possible investment opportunities, and to also promote our tax incentives should they invest here," she said.
She added that recently they conducted roadshows with the Philippine Institute of Certified Public Accountants (PICPA) with 300 participants some representing local businesses. 
Webinar roadshows are upcoming where a trading platform for halal products shall be introduced that give business establishments producing halal products opportunities to have a wide market reach.
Dayap said that they also eye two virtual international roadshows within this month with participants from South Korea, and Sweden.
"We will try to promote aggressively, and once the world is open for travel, we will be able to welcome them here and we hope they would realize business plans would put up business here," she said adding recognizing that the conduct of roadshows virtually is a more convenient and less expensive way of promoting to international investors.