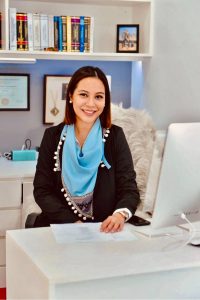 IF you're called a tenacious person, you're probably the kind of person who never gives up and never stops trying to do what is required of you in accomplishing your goal.  "She is passionate and so driven to do the best of her God-given ability to accomplish whatever she sets her mind in doing.  She even forgets to eat when she's working hard and focused on something.  She gets frustrated, just like her dad, when things are not on schedule as previously planned.  Yes, she shouts just like me to release her stress.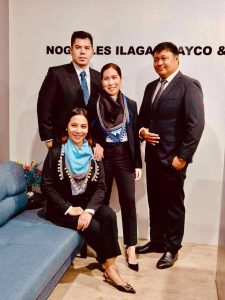 She's a very good and thoughtful daughter; and is as normal as anyone who wants to live fully and enjoy life wonderfully," so describes the doting mother Rhodora "Bebet" Bendigo-Nograles of her achiever of a beloved daughter, lawyer Margarita "Migs" Bendigo Nograles. I personally believe that there isn't any other way to describe the well-brought up and highly educated Migs.  It is undeniable that the personable and always properly dressed young woman shines brightly once you encounter her.
  Born on the feast day (September 29) of St. Michael the Archangel who is the "greatest among the angels and the leader of God's armies against Satan's forces," the natural born leader Margarita "Migs" Bendigo Nograles is the youngest daughter of the late prominent politician/lawyer Prospero "Boy" Castillo Nograles (1947-2019) and his lovely and statuesque wife, Rhodora "Bebet" Bendigo-Nograles.  Migs' other siblings include Dr. Kristine Nograles-Hugo, Cabinet Secretary Karlo B. Nograles, and Congressman Jericho B. Nograles.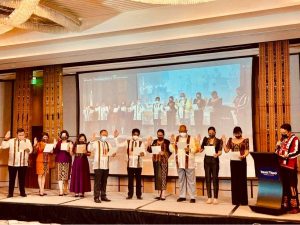 Migs took her AB Management Economics course at the Ateneo de Manila University after which she proceeded for her degrees in BA Political Science and BA Economics at Fordham University, College of Lincoln Center (New York, USA).  It was at the University of Oxford Summer Law and Business School that Migs took up courses in International Criminal Law, European Business Law and Economic Law, European Corporate Law, and Intellectual Property Rights; and added courses on International Deals and International Negotiation when she joined the University of San Diego International Students Study Abroad Program which enabled her to attend classes at the King's College Dickson Poon School of Law in London.  The intelligent young lady is also armed with a degree in Juris Doctor and Master of Business Administration from the De La Salle University and Far Eastern University Consortium where she graduated as Valedictorian (Gold Medal for Academic Excellence).
      Migs, the spokesperson of Puwersa ng Bayaning Atleta (PBA) partylist, became a certified lawyer in May 3, 2019, after passing one of the toughest bar exams of 2018 in which only 22 percent among the 8,155 candidates from all over the Philippines were successful.  The admirable young lawyer serves as Director of the Integrated Bar of the Philippines-Davao Chapter presently.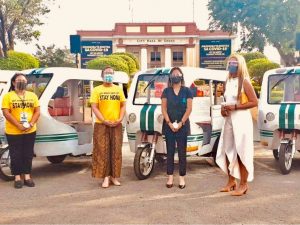 "I really  believe in living a life of service and leading others to do the same for the sake of our country and the Filipinos," professes Migs as she continues, "We have established the Nograles, Ilagan, Cayco and Dabi (NICD) Law Firm with the goal to help improve the lives of Filipinos and citizens from other countries, residing here and abroad, by ethically providing cost-efficient and highly sustainable legal services to the general public;  and to render meaningful professional relationships with clients, the courts, the concerned government agencies, and other interested parties." Migs is presently promoting the new law firm that she along with other young lawyers for partners namely Victor and Cindy Cayco, and Ken Dabi have established in June, 2021.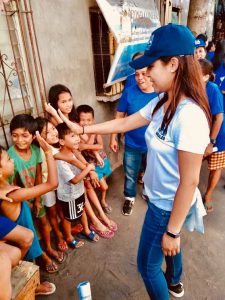 "We are ready and committed to give legal advice on matters pertaining to Labor Law, Family Law, Civil Law, Mining Law, Criminal Law, Agricultural Law, Environmental and Natural Resources Law, and Corporate Law at reasonable rates depending on each case to protect your rights."
     "My dad always reminded me that politics is an opportunity that opens itself up to you.  I have no plans for this coming election; but if any opportunity comes up in the future for me, then why not?  That is public service and I am always ready for it," so confidently assures the tenacious young lawyer with a heart, Margarita "Migs" Bendigo Nograles.