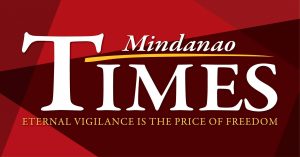 AN ALLEGED member of the New People's Army surrendered to the Revitalized Pulis Sa Barangay (RPSB) in Jose Abad, Santos, Davao Occidental on Wednesday ( July 7).
Police identified him only as alias Jay-jay legal age, married, and a resident of Sitio Proper, Barangay Culaman, Jose Abad Santos.
Alias Jay-jay surrendered to the RPSB team headed by Lt. Billy Owen Burgos through the coordination with the Davao Occidental Provincial Mobile Force Company lntelligence operatives.
He also turned over his issued firearms consist of US carbine .30 caliber M1 with defaced serial number, two magazine clip with seven .30 cal ammunitions, and an improvised M203 grenade launcher with three live cartridges, and 40mm high explosive to the operatives.
According to him, he surrendered and decided to return to the fold of law because of the scarcity of food in the mountain and his realization on the false ideologies of the communist terrorist groups against the government.
He is now under the custody of Davao Occidental Provincial Mobile Force Company headquarters for proper disposition and documentation for him to avail the Enhanced -Comprehensive Local Integrated Program of the government.