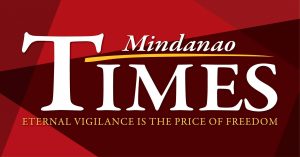 A Davao City Health Office (CHO) official urged the public to remain vigilant as the city recorded five deaths due to dengue this year.
Beth Banzon, CHO Tropical Diseases Prevention and Control Unit coordinator and nutrition division, bared this during the COVID-19 Alert program of the Davao City Disaster Radio (DCDR) on Wednesday, July 7.
"Dili gyud ta magkumpyansa. Atong panawagan kung mahimo og dunay kalintura, dili lang muingon kesyo naulanan rako o nakuanan lang ko, dili ta magkumpyansa kay fatal bya ang dengue (We should not be complacent. We are calling on those when you have a fever, don't just say you got wet in the rain or whatever as dengue can be fatal)," she said.
Banzon said with dengue, one needs to be on alert all the time. A fever should not be taken lightly as it could be a symptom, not just of dengue but also of COVID-19. 
She said that the first to three days of fever could be an indication of dengue and the fourth to sixth days are critical since other symptoms such as nosebleeding, stomach ache, rashes, dehydration, and vomiting blood would then start to manifest.
"Sa dengue man gud nga sakit kinahanglan abtik ta. Pacheck dayon. Tan-aw, tan-awa sad inyong mga anak. Icheck basin natulog lang diha kay naluya na diay (We should be alert when dengue strikes. Get checked immediately. Check your child from time to time. He or she might be just sleeping but is already weary)," she said, adding that other dengue symptoms are also similar with flu symptoms like headache and body pains. 
She also said that drinking a lot of fluids, particularly water, could help address dehydration. 
Banzon said the city's dengue cases climbed from 102 in May to 133 in June this year. She cited that they have found a lot of breeding areas in the city during their recent rounds.
"Since naa raman ta sa atoang panimalay, naghinaut mi nga inyo pong ichek pud intawon sulod og gawas sa inyong palibot. Atong mga basura kinahanglan jud mahipos ang mga plastic kay isa na sa contributory. Mga botelya ana as usual. Wala jud tay puas og tuyok-tuyok na, ka observe ta garikorida mi sa tabang ni Barangay Kapitan Ibuyan. Makita pa nato dunay mga ligid, mga botelya, og  plastics palihog nalang mi ana og hipos (Since we are just in our homes, we are hoping that you check your premises. Dispose of your garbage properly, especially plastics being a contributory factor to attract dengue-carrying mosquitos, and bottles as well. We never let up in doing rounds through the help of Barangay Captain Edgar Ibuyan, Sr. We have seen tires, bottles, and plastics so please dispose of them properly)
In their dengue monitoring, Banzon said Talomo Poblacion topped the list with the most dengue cases at 22 followed by Sasa with 15 in second, and Panacan (12) third. Other barangays also with dengue cases are Maa (11), Tibungco (10), Calinan Poblacion (eight), Bunawan (six), Matina Crossing (six), Mintal (six) Catalunan Grande (five), Daliao (four), Tigatto (four), Cabantian (four), and Wilfredo Aquino (three) while some barangays logged one dengue case each.
The Office of Vice Mayor Sebastian Duterte, according to Banzon, helped them in their information drive campaign with a dengue advisory being handed out to every household.
She cautioned Davaoeños that the rainy months of June to September are expected to see more dengue cases that's why she reiterated the need to keep homes and surroundings clean and to never be complacent. Once a dengue symptom manifests, she said patients had to be checked up immediately. CIO