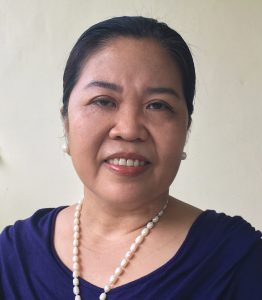 WHEREVER you go, you'll meet a Filipino. 
The statement above can be literally true. One article by the International Labour Organization states that there are 10 million Filipinos living abroad, and 1 million leave the country each year. Also, the 2019 survey by the Philippines Statistics Authority showed that there are already 2.2 million registered Overseas Filipino Workers abroad, and there can be more if we consider the thousands that remain "unregistered". 
In the 90s, when my husband and I had our anniversary dinner in a western hotel in one remote city in Central Asia, the band providing music at the lobby was a Filipino family. They thought they were the only Filipino family living in that area so you can imagine how elated they were when they saw us. "Akala po namin kami lang ang Filipino sa planetang ito!" said the soloist daughter who was still in culture shock. Then recently, in one small city in East Africa, we met a Filipino father and son who worked as engineers there. I have travelled to places outside the Philippines, and wherever I went, I met a Filipino! Some of them have either brought their family with them or started a family while working abroad. Though there are sad stories to share but most Filipino families living abroad that I know are thriving well.  
Our eldest child was 4 when we left our home in Davao City in 1998, and two more children were born while away from our home city. Though we came back a few times for a short vacation, but a total of 20 years were spent outside the country. We have practically raised our family abroad. 
This topic is quite broad, and so this will be posted in parts. I will be asking friends to share a bit of their experience. Here's one for this week:
"Bringing our kids to Thailand was one of the most difficult decisions we made. Ria was still 7 years old then, and Roi 3. When we got there, we really missed the household help we can easily hire here in the Philippines, or at least being able to leave the kids with my parents for an hour or two if we had to go on import errands, speaking engagements or even short ministry trips.  On top of that, we lived in a very small city in Mindanao and moving to Bangkok was such a major adjustment for us as a family. All four of us had to do groceries, bank errands, and ministry trips together.  It was challenging to have a toddler in tow all the time, but soon we got the hang of it and began to enjoy the bond we shared as a family. Up to now, our children miss Thailand a lot — it was where most of our unforgettable memories were made." – Raya Gregorio
There are blessings as well as challenges in raising a family abroad. The opportunity to travel, see places, and learn other cultures and languages are obvious blessings as not everyone has the chance to experience these in their lifetime. But there is also the challenge of adjustment and homesickness. There was a time when I refused to look at a map, so I won't be reminded that I was miles away from home. 
The affordability of having kasambahay or katabang in the Philippines is one thing that most Filipino families abroad miss. I remember how exhausting it was for me as a mother of toddlers. There were times when we enjoyed babysitting privileges extended by friends and kababayan, but most of the time, we had to creatively work around schedules with limited help available. But this challenge became a blessing in disguise because our children learned to do house chores at an early age as they had to help Mom and Dad who were juggling responsibilities as community workers, language students, and homeschool parents. 
The absence of extended family members to bond with may result in homesickness but this will also encourage immediate family members to get closer to and rely on one another. My sister once asked me, "How come when people take photos abroad, they seem closer? Couples hug in photos which they don't usually do when taking photos here in the Philippines." My simple answer then was "They find security being together when in an unfamiliar place."
To be continued….