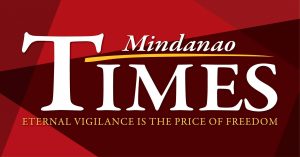 THE LOCAL government has opened two new swabbing areas to increase testing capacity and improve the turnaround time of RT-PCR test results.
Dr. Ashley Lopez, City Health Office (CHO) acting head, during the Davao City COVID-19 Task Force regular meeting held on July 6, identified Ilang in Tibungco and Shanghai Gym in Matina Aplaya as the new swabbing centers.
Lopez said each of the new two swabbing sites aims to cater to at least 500 swabees with first-generation contacts (F1s) and those with influenza-like illnesses (ILIs) as target clients.
The new swabbing sites are expected to improve the city's testing capacity by 1,000 from 8 a.m. to 5 p.m. from Monday to Saturday. Lopez also said that F2 and F3 and surveillance swabbing of specimens will be processed at the Southern Philippine Medical Center (SPMC) Molecular Laboratory.
The city's COVID-19 Task Force focal person added, "The city government partners with a private laboratory to ensure short turnaround time of 24 to 48 hours of tests among F1 and ILIs."
Lopez said that One World Diagnostics will provide swabbers in Ilang, Tibungco and Matina Aplaya for the testing of close contacts and ILIs.
The Davao International Airport molecular laboratory can also process 90 specimens per day while the new Los Amigos Davao Laboratory can cater to at least 50 specimens daily. Meanwhile, Davao City COVID-19 Task Force Spokesperson Dr. Michelle Schlosser said the swabbing sites at the Sta. Ana Health Center, Magsaysay Park, and Crocodile Park are still operational. 
She also earlier said that they hoped to achieve RT-PCR test result's turnaround time of two to three days despite the surge of COVID-19 cases.
"As much as possible, we want to give the results right away aron dili kaayo maguol while waiting tong natest (so that those tested won't be anxious while waiting for the result). They will also go on with their usual activities, secured that they are already negative. Para sa ilahang work requirements (It is important as a work requirement), we don't want them to hamper their usual activities as their work is at stake," she added.