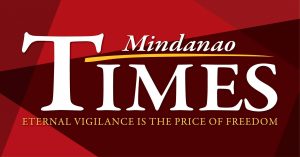 QUADRUPLE  A developer DMCI Homes is moving to a new office in Davao City this July as part of its long-term commitment to help serve Davaoeños' housing needs.
Beginning July 5, 2021 the property arm of DMCI Holdings, Inc. will be holding office in a new building located in Barangay Maa, Talomo District, Davao City.
The Manila-based developer of resort-inspired condominium communities previously held office at Lot 5A, Sandawa Plaza, Quimpo Blvd., Ecoland, Davao City.
Vice President for Project Development Dennis Yap said the opening of DMCI Homes Davao's new office demonstrates the company's commitment to continuously serve the needs of Davao's property market.
The company currently has one residential project in the city in four-building Verdon Parc development along Ecoland Drive. Yap said DMCI Homes is currently looking into other locations in the region to expand the company's footprint in the King City of the South.
"With our new office, we look forward to serving Davaoeños better in the coming years and contribute to Davao City's continuing evolution as a premier living destination through DMCI Homes' brand of high quality and best value homes," Yap said.
DMCI Homes Davao's new four-story office has a 3,800 square meter (sq.m) floor area with a basement and outdoor parking area, which can comfortably accommodate guests and employees.
As is the new norm and to ensure everyone's safety and well-being, guests or visitors are encouraged to book prior appointments and observe health and safety protocols when planning to visit DMCI Homes Davao Office.