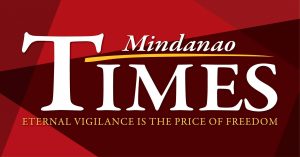 A CHINESE national was found dead when a fire gobbled a cold storage faciliy in Purok 1A, Bunawan Proper, Bunawan District at 10:40 a.m. on July 5.
Senior Fire Officer 4 Ramil Gillado, the investigation and intelligence chief of the Bureau of Fire and Protection (BFP) XI, identified him as Chen Wei Ping, a visitor of the owner of SLK corporation.
"The missing (Chinese national) was found on Tuesday at 11:11 a.m.," Gillado said.
The facility was owned by Kim Lin of SLK corporation. Gillado said, Gang Lin, a civilian employee was injured during the incident.
He added Ping and Lin were together when they entered the storage building.
"However, his companion (Lin) was the only one who was able to go out, that is why he was injured and admitted to the hospital," he further said.
The BFP XI estimated the damage to hit P35 million pesos was the cost of the fire damage. As of this writing, they are still investigating the cause of the fire.