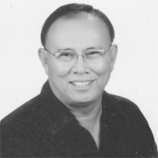 POLITICAL wags are again busy with their tongues speaking out their minds on what they opined on the most recent visit of former Presidential candidate Gilberto "Gibo" Teodoro in Davao City. Teodoro came to Davao City to have his second dose of the anti-COVID-19 vaccine which he has his first jab in the city in time for the birthday of Mayor Sara Duterte. Interestingly, the lady mayor also accompanied Gibo to the vaccination hub in Mintal and in his side trip visit to a site of a non-government organization (NGO) compound.
     Naturally the wags were quick to put political colors on the two personalities' somewhat unusual display of work ethics. It may be recalled that Teodoro has been open about his possible political comeback even after his loss in the 2010 presidential election. And it is no secret that during his birthday call on the Davao City mayor his apparent handler former congressman Rolando Andaya, also a former budget officer during Gloria Arroyo's presidency, was unabashed in saying that Teodoro is offering himself as possible vice president of Mayor Inday should she decide to run for President.
     Of course, while Teodoro was once a candidate for president, he can still very well qualify as a non-traditional politician because he has not had held any elective post. Except that he served once as defense secretary of former President Arroyo whom the opposition has described as the epitome of what a traditional politician is.
     Meanwhile, Teodoro warded off all the insinuations of the wags on the real purpose of his visit in Davao City and why he was treated like a work partner by Mayor Sara at this time when his and the mayor's names are causing some uneasiness among the known possible aspirants whether they are from the administration or the opposition.    
     But wherever this twosome ends up, they are worth watching. The opposition and other critics will definitely have issues against anyone of the two. However, when spinning time comes they may be able to turn the negatives into opportunity to prove they are not what they are being pictured as they are. 
     And their possible tandem may not have the monopoly of having the opportunity to make them acceptable to the people. Any other team-up like a Sara-Bongbong and vice versa, or an Isko Moreno-Sara or vice versa, or a Sara-Mark Villar duo or vice versa, and several other talked about presidential and VP tandems from both the administration and the opposition will probably have such a similar chance at their objective. It all depends on how they will be packaged or repackaged for that matter.
     Anyhow, we have a little less than three months to know whether a Sara-Gibo or a Gibo- Duterte (the father may be) duo eventually evolve. The waiting time is not long anymore, even if we have to include the substitution deadline.
                                                                        **************************
     Every time we see officials of the local government of Davao City, the Department of Environment and Natural Resources (DENR), and those from any of the local business units of Aboitiz Power Corp. releasing turtle hatchlings ate the turtle sanctuary in Matina Aplaya, we cannot help but be nostalgic about our 20-year stint at Davao Light, a member of the Aboitiz Group. We cannot also help but recall our involvement in a fledgling project of helping preserve the just-discovered hawksbill turtle nesting ground in a foreshore area leased to the Aboitiz unit Davao Light and Power Co. in Punta Dumalag, Matina Aplaya.
     We say it was a fledgling project because it all started with a discovery of a single turtle nest in that location by a man who was working with the late Davao City councilor Leonardo Avila III. Alderman Leo, who was not only a well-known radio personality during his time but also an avid environmentalist, approached the late Al Aboitiz who was president of Davao Light at that time. Avila sought a little help to have the nest fenced to secure the eggs and the forthcoming turtle hatchlings from potential prey like humans and animals.
     That little help was the beginning of what is now nationally known as the Aboitiz Cleanergy Park where visitors both environmentalists and simple folks who only want to have a rural feel in a heavily urban setting seek to go for their own desired interest.
     A memorandum of agreement (MOA) was later signed by and among the LGU of Davao City, the DENR, and Davao Light to ensure that what was started as a little project will go on to become an attraction with a very significant purpose.
     Last Monday afternoon we again saw on television a video coverage of the release of several hundreds of turtle hatchlings back to the water so they can find their new and lasting habitat, although not necessarily fully secured from other creatures of prey. And as we pondered on the hatchlings' slow journey to the waters of their parent turtles we can only think that the Cleanergy Park is, after all, the most vivid legacy of the late Al Aboitiz and Councilor Avila. Both died in the prime of their lives.