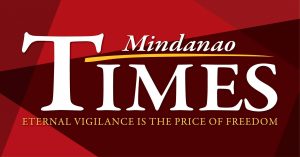 By Eizel Hilario
 QUEZON CITY (MindaNews) –Since it started operating in June 2016 to this day, the school has been using the De Mazenod Center of the OMI to hold classes while the two school buildings are being built under the Construction of Classrooms for Lumad Project of the NCCDP. 
The almost five-hectare land where the school was constructed was donated by the families of two village leaders in Lageton – the Tagaken and the Beto. According to their school head, Mr. Dennis Gallardo, as of June 2021, the school buildings have yet to be turned over to DepEd.
To help implement the National Indigenous National Indigenous Peoples Education (IPEd) Program, also a milestone in your administration, Pelin was engaged as an IPEd volunteer teacher. She receives allowance from Barangay Kuden. She is currently preparing for her Licensure Exam for Teachers (LET). Her co-teacher, Shirley Vallinas, who was her classmate in college hopes she will pass with flying colors so that she could be promoted as the school's head. She described that Pelin is really a very effective teacher because she knows their language and their culture.  Two more volunteer teachers were engaged this year, one of whom is also a Dulangan Manobo from the village. 
Ms. Vallinas recalled that the Dulangan Manobo loved their first teachers so much that the community members brought them rice during the harvest season and ensured that the teachers had constant supply of firewood in the building where they stayed. The parents are very supportive of their school activities and are very dependable whenever the teachers need their help, like in Brigada Eskwela.  
Ms. Vallinas shared that during the school's first recognition program, all the church workers in Kulaman — the priests and the nuns came to celebrate with them. "It was so beautiful and touching," she said. 
I can imagine. The school was an answer to a simple aspiration. As Datu Koyo, Pelin's father told us then, gusto nila magkaroon ng school para matutong magbasa, sumulat at magkwenta para di na sila maloko sa lupa, sa pagtinda ng produkto, at sa pagboto (they wanted a school so they could learn how to read, write and count so that they would not be duped in land transactions, selling of products, and in voting). 
I don't know to whom they gave credit the school to when they opened it. I didn't dare ask because I know the truth.  
But more than the school, what I think as your greatest legacy because it was and is  felt every day is the assertion of some indigenous communities I work with that, "Nilami ang bugas tung si PNoy ang na-President. Kumpara tung si GMA, ang bugas di gyud maantos." Now, they complain, "swerte na lang kung naay bugas nga makaon" (We could afford to eat good quality rice when PNoy was President. During the time of GMA, we couldn't eat the rice sold because it was foul-smelling. Now, we are just lucky if we get to eat rice at all). 
Let me have my moment to grieve for what our country has become after you stepped down as President.  
Thank you, President Noynoy Aquino for your service.
[ Eizel Hilario is a cultural anthropologist who lived in Kulaman Valley (Senator Ninoy Aquino municipality) in 2004-2005 as a volunteer researcher for the Human Security Project jointly implemented by the Indigenous Peoples Apostolate, Oblates of Mary Immaculate and the Redemptorist Itinerant Mission with funding support from Assisi Development Foundation. She continued doing fieldwork in the area until 2016 for various research projects. The Dulangan Manobo in Kulaman named her Okon, which means young girl or little sister].