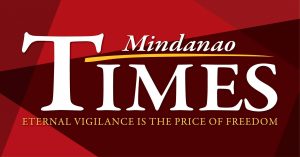 AT LEAST 9,003 individuals were apprehended for not complying with the mandatory wearing of face shields during the modified enhanced community quarantine (MECQ) implementation in Davao City from June 5 to July 4.
Angel Sumagaysay, Public Safety and Security Command Center (PSSCC) head, revealed this during the department heads meeting of the city government on Monday morning.
It can be recalled that Mayor Inday Sara Duterte's Executive Order 65-A Series of 2020 cited the issuances of the Department of Transportation (DOTr) Memorandum Circular No. 2020-014 dated August 3, 2020, that mandates the wearing of face shield with a face mask for all passengers in areas where public transportation is allowed; Department of Trade and Industry (DTI) and Department of Labor and Employment (DOLE) Joint Memorandum Circular No. 20-04-A dated August 15, 2020, which also mandates the use of face shield with face mask; and the Inter-Agency Task Force that mandates the use of face shield with face mask in supermarkets, public markets, malls, and in venues where government-initiated meetings and critical government services are being conducted.   
The city government of Davao also required employees and clients/visitors to wear a face shield and face mask inside their buildings and offices.
Face shield violators topped the list of 28,720 apprehended COVID-19 protocol violators during the city's MECQ period followed by face mask violators (7,796) in second, social distancing /mass gathering violators (6,776) third, curfew violators (4,126) fourth, those caught for not accessing essential goods and services or (956) fifth, liquor ban violators (49) sixth, and those with fake RT-PCR test results (14) seventh. Sumagaysay said of the 28,720,  a total of 966 are currently facing charges after cases were filed against them. Meanwhile, Sumagaysay said a total of 143 individuals were arrested for presenting fake RT-PCR test results from November 13, 2020, to July 3, 2021. 
"Eleven out of these apprehensions turned out to be positive after their respective swab tests conducted by the CHO (City Health Office) while five those deliberately altered their positive swab test results into negative," he said.
From May 16, 2020, to July 4, 2020, the Davao City COVID-19 Task Force implementation cluster has apprehended a total of 85,821 violators of COVID-19 protocols and guidelines.
The recorded 27,954 apprehended face mask violators from May 16, 2021 to June 26, 2021 increased to a total of 29,683 as of July 4 thus making the mandatory wearing of a face mask the most violated COVID-19 protocol in Davao City. 
This was followed by social distancing/mass gathering violation that surged from 18,905 to 20,559 violators while the mandatory wearing of face shield violators reached 20,501 from 19,081. The curfew violators also rose to 13,230 from 12,350 while liquor ban violators climbed to 741 from 729. A total of 7,852 cases have been filed. From August 1, 2020, to July 4, 2021, pillion riding without barrier violators soared to 8,267 from 7,857 with 2,007 cases filed.
Mayor Duterte earlier said that the strict enforcement and implementation of the existing protocols and guidelines are crucial in addressing the surge of COVID-19 cases in the city and that there is no need to add more prohibitions and guidelines. CIO