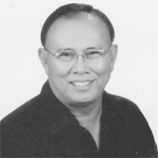 We are trying to help de-stress the population of Davao City from the bombardment of the negatives in life brought about by the daily reports both locally and nationally on the status of the pandemic. We will treat our readers with issues on politics and the fast approaching May 2022 local elections.
     In Davao City it cannot be denied that the political scene is still dominated by the family of President Rodrigo Duterte. Even as the patriarch is still lording it over in Malacanang and it is his daughter Mayor Inday Sara holding the reins of the local government and her brother Paolo is gripping the first congressional district and another brother Basti one breath away from elder sister Sara's current position, each one of them is slowly or actually in the process of building their own cabal of loyal supporters to back them up with their long-term agenda. And it is not far-fetched that each one is not just confining his or her agenda for the current political scene but could also be looking at the future of their children. Hence, the suspicion of many is that no matter how their unity appears to be indestructible they are still working to further enhance their personal political entrenchment.
     But they could also be playing some kind of charade by appearing to be supporting or backing certain opposing aspiring politicians in the city. After all, whoever wins between or from among their endorsees he or she would still be part of the herd of Duterte loyalists. And the losers, well, even before they could have thought of crossing over to another political yard – if there's any locally — there probably was laid down on their feet offers too hard to refuse.
     Classic example was the case of the election for congressman in the third district. The protagonists in that 2019 congressional polls for the district were then come-backing Congressman Isidro Ungab and lawyer Kaloy Bello, a last-termer councilor and son of Presidential buddy now Labor Secretary Silvestre Bello III. Ungab was openly endorsed and backed by Mayor Sara while Bello was an endorsee and strongly supported by now congressman Polong Duterte. Knowing Ungab's record of performance during his first nine year term and Mayor Inday's expanding influence as a Presidential daughter mayor, there was not any iota of doubt that Ungab steam-rollered Bello long before the last ballot was counted in the third. So, in the surface, Kaloy's was a defeated candidate. But he was not a "finished" politician – far from it. Why, because he was, and sill is, a Duterte loyalist although he takes allegiance to Polong. And where is Kaloy now? Of course he is enjoying the reward for sacrificing a segment of his political career by providing an opposition face to the already given result of the third district congressional polls. Kaloy Bello is now an undersecretary in the Department of Agrarian Reform or DAR. We have no doubt that he is planning a come-back for a council seat in the May elections. We bet. And this time he will be one of the strongly endorsed by both Congressman Polong and Mayor Sara. More so, if the latter will eventually run for President. She will need every Davaoeno's support.
     In the case of Congressman Polong, when the family reached a consensus that he runs for the seat in the first congressional district last May 2019, arriving at such a decision could have been based on the fact that the eldest of the Duterte siblings may have already built his own support base. But perhaps the family saw it as far from enough to beat the Nograles mystique. So, it was our take that the Duterte family may have decided to let go a part of their pride by reconciling with the Nograleses whose matriarch is also a relative of the President. There blooms the friendship and the concession was the virtual "no opposition" Polong candidacy, except a token one. And for Nograles, of course is an influential Cabinet position which the latter could also use as a stepping stone for his future political plans. That was one fine modus vivendi that made all parties happy and assured of rewards, whatever these were.
     As for the younger Basti, he too, will no doubt try to prove that he can carve out a name of his own. But he certainly will accept with open arms the help, in whatever way, from any of his immediate family, specifically his President father, his sister mayor, and his congressman brother. And that makes him a shoo-in to the mayoral post when Sara moves up to any higher level of elective positions in government. Whether the pursuit of their individual local plans in politics will betray their opposing schemes that could unmask the unnecessary gaps among them, it will be known when the local political scenarios will start to unfold.
                                                                                       -30-