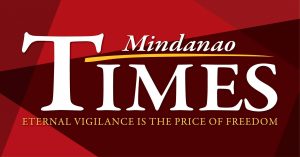 AT LEAST 140 Mindanao-based groups have pushed for continuity in governance, an official of the 2016 campaign of then candidate Rodrigo R. Duterte said.
In a statement, Councilor Danilo C. Dayanghirang, 2016 Duterte parallel campaign head, said the groups, coming from all regions of the island, believe that President Duterte's brand of governance must continue especially as the country is taking steps in the recovery from the COVID-19 pandemic.
"Filipinos are really comfortable with the governance of PRRD as manifested by the parallel groups who rallied for President Duterte to be in power way back 2016," said Dayanghirang, adding that he learned of this perspective as he has been participating in virtual discussions among the groups.
He said the idea that that the Duterte brand of leadership should be continued is not limited to Mindanao because, "there is really an eminent continuity call from Aparri to Jolo and the world for another Duterte to take care of the Filipinos here and abroad for the next six years for our children and our children's children bright future and quality of living."
He added that even Filipinos living abroad either because they are migrants or for their jobs have also done virtual discussions on how they can push for the continuity in government.
 The 2016 presidential race is set to take place next year and one of the names that have been floated for the contest is Mayor Sara Z. Duterte-Carpio, the President's eldest daughter and second child. 
The mayor, however, has yet to announce her availability for the race, as she has maintained that she is not running for the position.