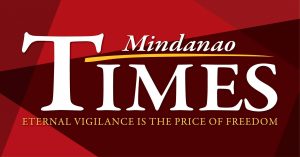 A TOTAL of 1,711 employees of Business Process Outsourcing (BPO) companies in the city received the first dose of Coronavac's Sinovac vaccine during the three-day industry-based vaccination activity at Felcris Centrale from June 30 to July 2.
Eric Manalastas, BPO Association of Davao, Inc. president, said the three-day activity was "volunteer-based."
"We have participating companies to send volunteers. We observed in the first and second day, we could do more kasi pinapabilis namin ang process (we hastened the process)," he said.
Given the successful activity, Manalastas asked the local officials, through the City Health Office (CHO), for additional doses that they could use on top of what was first allocated for the three-day vaccination drive. 
"I said we would be happy to administer them and may available na 250 at that time, so dineliver agad ng vaccine cluster (there were 250 available vaccines at that time and the vaccine cluster delivered it immediately)," Manalastas, also the CEO of Next BPO Solutions, told the City Information Office (CIO) on July 3.
 He said they suggested an industry-based vaccination to help the city fast-track the rollout. The BPO industry in the city, according to him, has an estimated 50,000 employees from 30 to 35 companies.
The three-day BPO vaccination program was a collaboration of host VXI, Next BPO Solutions, Jobs eSolutions, Segworks Technologies Corporation, Hartman Business Solutions, Open Access BPO, Flatworld Solutions, Concentrix, and Awesome OS with venue sponsor Felcris Central in coordination with the City Health Office and Davao Central 911.
The participating BPO companies met regularly before the activity and since they all shared the same goal of protecting their employees through the vaccination, they gladly supported it, Manalastas said.
"We followed the process of regular vaccination hubs. We also had steps one to five. We have a company that took charge of the registration and other companies that handled the screening, counselling, and vaccination. There's a company that sent nurses as vaccinators from their third-party health care group. We also another company overseeing the post-vaccination monitoring. The volunteers also brought their own laptops. VXI, as host, ginamit namin facilities nila (we used their facilities) and Felcris provided the venue for free. That's why it happened," Manalastas said.
He added that they plan to hold a similar activity two weeks from now depending on the availability of the vaccines.
"We target to inoculate at least 25,000 in a similar vaccination rollout activity. We plan to have two vaccination sites, one in the north and Felcris in the south. We are eyeing NCCC Mall Buhangin and we will be inspecting the site. That's the best way to achieve our target. We'll ask other BPO companies to also volunteer, we will train their volunteers as well," he added.
The vaccination drive was for the IT-BPM industry. BPOADI is a trade association under ICT-Davao, which is the umbrella organization of all IT-BPM companies.
 BPO workers are one of those vulnerable to coronavirus disease due to their workplace arrangement. The city government also just recently lifted the lockdown of the city's three big BPO companies, which were severely hit by COVID-19. 
Dr. Ashley Lopez, CHO acting head, said that BPO companies and banks recorded high cases of COVID-19 transmission due to poor ventilation. Since BPO offices are fully airconditioned, the air just recirculates due to the absence of exit points. 
Lopez reiterated that offices must continue to have their employees comply with the public minimum health standards of wearing a face mask, frequent handwashing, and social distancing. Offices, too, can open windows for the airflow to exit and not just recirculate.