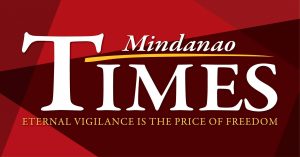 By Jose Paulino Amado Santos Munda Jr.
To quote Edgar Yap's lyrical description of Marawi: before the May 2017 5-month battle started:
"Marawi City has the longstanding reputation of being A LAND OF NO RETURN. While the stigma carries a kernel of truth (with occasional incidents of kidnap-for-ransom or car-napping reported in the news), to see the city only this way is an unfairly narrow-minded perspective."
Upon visiting the only Islamic City in the Philippines, the adventurous and culture-curious will be otherwise delighted with a picturesque lakeside landscape of magnificent mosques, exquisitely crafted royal dwellings and spicy local cuisine. Marawi City is the cultural center of the Maranao – the "People of the Lake" – the Islamized indigenous group best known for their myths and legends, and sophisticated artworks such as woodcarving and brassware."
Ayesha Merdaka Alonto, a young Maranao writer:
"Straddling between the serene shores of Lake Lanao and the mouth of Agus River, and amidst hills, valleys and mountains, nestles the city of Marawi.  For millennia and even beyond, Marawi has served as the melting pot of the Meranaws from all municipalities. It is the heart of Lanao.
But today, the once bustling city center lies eerily empty and abandoned. Its entire landscape of colorful buildings has now become rubble and ruin. This is the Marawi we now see after the Maute Group—a locally-led terrorist cell affiliated with the Islamic State of Iraq and Levant (ISIL)—went on a terrorist rampage in the city on May 23, 2017. As their international cohorts continue to do in other cities in the Islamic world, they brought mayhem and destruction in their wake.
Marawi was once called Dansalan which uses the root Meranaw word, dansal, meaning  "where the waves come to shore." Dansalan is understood as the destination point where boats berth. In 1907, Dansalan was officially created as a municipality under the Moro Province Legislative Council, and declared the capital of Lanao Province under the American Colonial Government. Under the Philippine Commonwealth Government, Dansalan was the last city chartered by virtue of Commonwealth Act No. 592 when President Manuel L. Quezon approved its conversion from a town to a city in 1940. Under the Republic of the Philippines, President Ramon Magsaysay signed Republic Act No. 1552, sponsored by Senator Domocao Alonto, into law; it was and renamed Marawi City in honor of the city's martyred brave in Kuta Maraghui (Fort Marawi) in 1895. In 1959, President Carlos P. Garcia approved Republic Act No. 2228 which was sponsored once again by Senator Domocao Alonto. This act divided the Province of Lanao into Lanao del Norte and Lanao del Sur. Marawi City was then declared the capital of Lanao del Sur. 
The history of Marawi is inextricable from the history of the Meranaws. In their tarsilas (oral genealogies), it is recorded that the clan existed as far back as 6,000 years ago. Dansalan began as a port area, and was just as much the thriving hub of trade and commerce as it is today."  (This is the second of three parts of the article "Marawi, we weep for thee, MARAWI.")