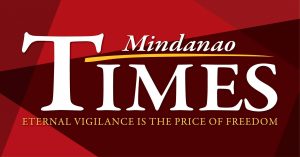 THE CITY government has been satisfied with the development in the vaccination program against COVID-19 as more people have trooped to the inoculation sites, a top official said this week.
 "General assessment is very good, the response of the people is very good. Ang commitment and compliance sa tao is excellent. Nagadugay-nagadugay, kini atong ongoing vaccination, nagadaghan ang nituo ani atong bakuna kontra Covid," said City Health Office acting head Ashley Lopez said on Wednesday.
Lopez said the city government inoculates about 10,000 a day on average, although this is dependent on the availability of the vaccines.
He also reiterated the call of the city government for the people to get vaccinated particularly those so-called priority sectors like the health workers, senior citizens, persons with comorbidities, and economic workers.
Among those who got their shots lately were members of the tourism sector and the local police.
On Wednesday, about 500 of the 14,000 tourism frontliners got their first shots at the Waterfront Insular Hotel.
City Tourism Operations Office (CTOO) officer-in-charge Regina Rosa Tecson Tecson said: "It's our way forward and will pave the way in reopening the tourism industry. This ensures the safety of our tourism workers."
"Let's help each other by ensuring that we get vaccinated. Then let's encourage our relatives, friends, and coworkers to get vaccinated too so that we achieve herd immunity in Davao and allow our economy to open in the new normal," Tecson added. 
On the same day, about 400 personnel of the Police Regional Office 11 were also vaccinated at the Camp Quintin Merecido, Buhangin.
PRO 11 Director Filmore Escobal, who led the two-day activity, said most of the members of the office signified their willingness to get vaccinated.
He also encouraged those who were having doubts to take the opportunity of getting protection against the dreaded virus.
Lopez assured that only mild adverse effects were experienced by those who participated in the vaccination program.
"Kung mas daghan ang nagaparticipate mas dali nato makuha ang atong target nga 70 percent or 1.2 million (The more we have participating individuals, the faster we can achieve our target of 70 percent or 1.2 million),"
The city government aims to fully vaccinate at least 1.2 million individuals or 70% of the total population to achieve herd immunity against the virus.
As of June 28, 238,236 vaccine doses were given out, 196,886 were first doses while 41,350 were second doses, the City Vaccination Cluster. With CIO report