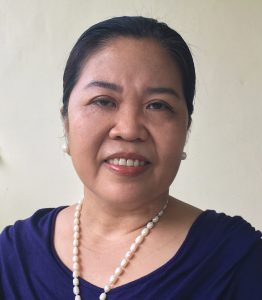 Half done or half gone?
It's July! We are now entering the second half of 2021, and I would like to congratulate everyone for making it through the first half of the year! 
It is true that the pandemic has robbed many of us, if not all, of the joys we used to enjoy, and for many families, it's not just the leisure and pleasure in life but even the basic source of livelihood is gone.
Few days ago, I came across a post that says "2021 is half gone" (with a sad emoticon). That statement made me think. What happened in the first 6 months? The fact that we survived the first half of the year amid the threat of corona virus and many other adversities brought about by the pandemic, it is enough to say that we have done something worth noting. If you felt that you are not productive because you were "locked down" in the house most of the time, I would like to give you a pat in the back for your grit and grace. It is not easy to stay sane these days, especially if you're a parent or someone with other people under your responsibility.
As we embark to the next half of the year, I would like to share some thoughts that I hope would bring encouragement to all of us. Recently, as I did some mental exploration on how this pandemic has affected the Filipino families in general, an idea came to mind to ask a few of my foreign friends of their general impression of a Filipino family. Their answers warmed my heart, and I thought of sharing some here.
I am impressed with Filipinos in the way they bless and honor the parents and grandparents in the family, especially in the loving and fun way. In Indonesia, we respect our parents by obeying and making them proud, but we don't share so much casual happy times at home.  – Selmi T., Indonesia
I was able to meet Filipino families during my four years stay in the Philippines. From what I have seen, Filipino families are closely linked. A man can still continue to live in his parents' house together with his wife and children, which is very rare in Africa. In my country, if you get married you need to go renting a new house. The second thing I appreciate in Filipino families is the good relationship between mothers-in-law and their grandchildren. They take care of them joyfully which is contrary to many from my place who see them as a burden! Also, for a Filipino couple, the wife has a role to play in the family. She is the good steward and manager of the family finances, whereas at our place, most men do not show their wives the family resources. Another important aspect I saw is respect. In a Filipino family, each member is valued. In my place, a child has no say in the family!  I can testify that a Filipino family is the role model of a modern family in the world and so, we could get inspiration from them. – Jacqueline N., Africa
Filipinos are people of fun and celebration. They're amazing people who love to take selfie with a close-up smile, from a new-born baby to their grandparents. As for us in India, we have to do much pleading just to gather every member, especially the elders, so we could take one family photo of the year with a "don't smile please" face. Filipinos are lovers of music and active players of basketball and volleyball which run in their blood cells. Their knowledge of games has no limit, and it is based on themes that makes events and occasions always lively and creative. They generously share sweet dishes and does not mind bringing home all the spices. While we express our sorrows with tears, wailing and crying, Filipinos share it with confidence in their smile, and in a clear, loud, and audible voice. – Pratima R., India
I was refreshed to see things from the perspective of my friends. I believe that the things they saw in Filipino families are still true even during the pandemic. The quality and value of a Filipino family stay the same despite the hardships we all experience at present. We may have less family visits, recreation, and fun outside the house, and perhaps, some still struggle to make ends meet, but our family relationships and dynamic remain intact. And that is something we can take pride in and thank God for.
To end, I would like to borrow the words of Apostle Paul in his letter to the Philippians:
Finally, brothers and sisters, whatever is true, whatever is noble, whatever is right, whatever is pure, whatever is lovely, whatever is admirable—if anything is excellent or praiseworthy—think about such things. -Philippians 4:8
I hope you all agree with me that the year is half-done and not half gone.