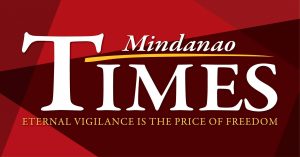 THE Eastern Mindanao Command will soon get five new commanders when the change of command takes place next week.
This was after President Rodrigo R. Duterte approved the recommendation of the Armed Forces for the Philippines chief of staff, Board of Generals based on Republic Act 8186, identifying 10 generals and senior officers who are set to get appointed to key positions in the military.
Those who are set to get deployed to the EastMinCom, based on the letter of the President to Defense Secretary Delfin Lorenzana, are Major General Romeo Brawner Jr. as the new commander of the 4th Infantry Division based in Camp Edilberto Evangelista, Barangay Patag, Cagayan de Oro city who will replace Lieutenant General Andres Centino;  Brigadier General Nolasco Mempin, 1003rd Infantry Brigade commander, will be reassigned as the new assistant commander of 10th Infantry Division; Colonel Consolito Yecla, Task Force Davao commander who will replace Mempin as commander of 1003rd Infantry Brigade; Colonel Darren Comia, outgoing chief of staff of the Civil Relations Service of the Armed Forces of the Philippines who will replace Yecla at the TFD; and, Colonel Adonis Ariel Orio, to be assigned as new 402nd Infantry Brigade commander under the 4th ID.
Brawner, a member of the Philippine Military Academy (PMA) Makatao Class of 1989 was recently named as first deputy chief of staff for Financial Management, an office which was activated in December.  He previously served as commandant of cadets of the PMA, commander of the 103rd Brigade during the liberation of Marawi City, and chief of AFP Public Affairs Office. He also served as spokesperson of EastMinCom.
Brawner said he will assume the new post on July 5.
A member of the PMA Bigkis Lahi Class of 1990, Mempin, who will serve his new post starting July 6, was assigned TFD commander in August 2017. He also served as chief of Governance and Strategy Management Office of the 10th Infantry Division (ID) and commander of the 78th Infantry Battalion under the 8th ID.
Yecla, of Banga, South Cotabato is a member of PMA Tanglaw-diwa Class of 1992, and served as secretary of the Joint Staff of the Armed Force of the Philippines (AFP).
Comia, who has yet to receive the formal letter, was also a former commander of  the 16th Infantry Battalion and was designated as the assistant chief of staff for Civil-Military-Operations (CMO) of the 2nd Infantry Division.
Both Yecla and Comia are set to assume their new posts on July 8,