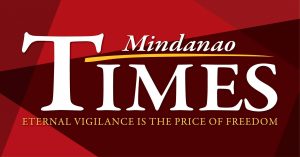 THE city government has continued to place on lockdown 500 houses, buildings and a compound, Mayor Sara Z. Duterte said on Monday.
As a result, Duterte said over Davao City Disaster Radio that the city government has continued to provide assistance to residents of 467 houses that have remained on lockdown as they were exposed to those who were infected with the COVID-19 virus.
Duterte said there were 25 buildings, a compound and a school that have remained on lockdown.
On Monday, President Rodrigo Duterte extended the Modified Enhanced Community Quarantine (MECQ) classification of the city until July 15 due to the surge in COVID-19 cases. The city has been under MECQ since June 5.
The President has also placed the rest of the Davao Region under MECQ.
The mayor added that the group of the COVID-19 Task Force response cluster has also been preparing care kits for COVID-19 infected individuals who have yet to be brought to isolation facilities.
"Kini sila (kits) ihatag sa mga tawo nga naa pa sa mga balay and wala pa sila na pick up because waiting in line pa sila sa pick up or puno na ang mga facilities. We are preparing the care kits para sa ilaha didto sa ilang mga balay. It includes mga instructions kung unsa ilang kinahanglang buhaton," the mayor added.
Most of those have yet to be picked up from their were asymptomatic and with mild symptoms as severe cases have been brought to hospitals.
"Wala tay makit-ang severe and critical sa mga balay," she added as those asymptomatic individuals will be provided with a digital thermometer, pulse oximeter, 10 pieces of vitamin C, five pieces of paracetamol, disposable face masks, and alcohol.