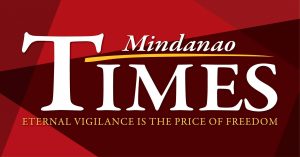 MAYOR Sara Duterte on Monday has warned the public against those soliciting money so they can be prioritized for vaccination against COVID-19.
In her weekly program over Davao City Disaster Radio, Duterte also urged those who have become victims of people who were soliciting to facilitate their vaccination to report immediately these unscrupulous individuals to the police.
"Warning sa tanang kaigsuonang Dabawenyo na kung naay panghitabo na muduol sa inyuha na mangayo ug kwarta para matagaan mo ug bakuna o matagaan mo slot sa bakuna or maprioritize mo sa pila sa bakuna, dili na siya tinuod. So do not give money to anybody para sa inyong pagpabakuna," she said, pointing out that those who want to get inoculated must only sign up for the program and wait for their schedules.
This developed as the city government classified eight barangays under critical areas in the last week of the month due to high number of COVID-19 cases.
Identified as critical barangays were 16-B, 27-C, 30-C, Alambre, Baguio Proper, Manuel Guianga, Ubalde and Wines. 
Those considered as high risk barangays were 1-A, 3-A, 4-A, 8-A, 9-A, 13-B, 14-B, 26-C, 32-D, 39-D, Bucana, Buhangin Proper, Cabantian, Calinan Proper, Dumoy, Eden, Kilate, Lapu-lapu (Agdao), Los Amigos, Lubogan, Maa, Magsaysay (Marilog), Marapangi, Matina Crossing, Mintal, Mudiang, Pampanga, Rafael Castillo (Agdao), Tigatto, Wangan and Wifredo Aquino (Agdao).
Barangays that are close to critical risk barangays are also considered high risk.
On those campaigning against vaccination, the mayor said that although there is no law against them, she added that these people can be reported to government agencies so that their campaign can be acted upon especially if they are using legitimate platforms like radio or television stations.
"So far we don't have an ordinance in the city that makes it punishable for you to campaign against vaccinating people," she admitted.
Last week, the city government reported that 176,823 residents got their first dose of vaccines against the virus; while 37,109 were fully vaccinated, 23,457 were frontline medical workers.