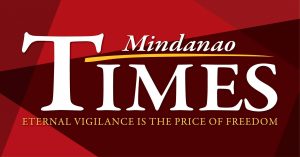 THE first group, said Major Sean Logronio, Talomo Police Station, were 19 individuals holding the illegal activity and were not observing minimum health standards, while the second group were three adults and a minors who were placing bets while watching the online activity and failing to observe the health standards.
Those arrested in the first group in the activity held in Kawayan Drive, were Juancho Cansico Jr., Marlon Alladin, Elroy Deiparine, Jovencio Sumbeling, Ciriaco Logronio, Sonny Gutierez, Reynaldo Marcelo Jr., Nelson Sabido, Warlito Gascal, Vince Dicdican, Willie Francisco, Julo Francisco, Kevin Gutierrez, Noel Putian, Jayver Tanilon, Elezar Engreso, Rogelio Careño, and Louie Bulpango.
Seized from them were fighting cocks, bet money and other gambing paraphernalia.
The second group, Logronio said, included Kenneth Ligan, Junnifer Visto, Feliz Visto, and the young boy who was turned over to the Women and Children Protection Desk Office for endorsement to the City Social Service and Development Office for psychosocial intervention.
Unlike the first group, those in the second group were watching the activity on a mobile phone and placing their bets. 
SEized from them were gambling paraphernalia and P35,452 in bets.
Logronio said criminal cases were still being prepared against those arrested as he vowed that his police station will continue to run after those engaging in illegal activities.
"Those found engaging in illicit activities will be dealt with sternly in accordance with the law," he added, even as he appealed to the public to help the police stop illegal activities.
Cockfighting has become controversial since last year when it was reported that the first cases of COVID-19 were traced to a derby also in Matina.
Lately, the city council initially approved an ordinance that will allow online cockfighting so that the city government can generate the much-needed revenues.