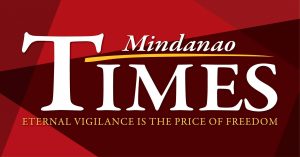 AGENTS of the Philippine Drug Enforcement Agency (PDEA) XI arrested a Sangguniang Kabataan (SK) chair in an operationin Sitio Centro, Barangay Fishing Village, Malita, Davao Occidental on Friday.
Nephi Noli Dimaandal, PDEA XI spokesperson, identified the suspect as Jeric Jeff Albino Ongayo, 22, single, Sangguniang Kabaatan chair of the village.
The report added that Ongayo was handcuffed as he was selling three sachets of what law enforcers believed as shabu worth P14,000. Also seized from him was a handgun and the marked money used in the operation.
Dimaandal said the agency launched the operation after someone provided information that an elected public official was engaged in peddling illegal substance in the barangay which was previously cleared of illegal drugs. The informant, the report added, wanted the barangay to maintain its status.
Also joining the team in the operation were agents from the Davao Occidental and Davao del Sur Provincial Offices and the  Criminal Investigation and Detection Group.