THE Association for the Advancement of Karatedo (AAK) Davao City Chapter lived up to its bidding as one country's fast rising clubs when it topped the recent Region XI Directors Cup E-Kata and E-Fantom Kumite held last week.
AAK Davao under chief instructor Rommel Tan and city director Jerson Tamayo hauled 18 golds, 18 silvers and seven bronze medals for the overall crown on top of eight other participating clubs.
Seven year-old Heleina So led the medal haul with two gold medals won in the  E-Kata and E-Fantom Kumite classifications.  Joining So for double gold performances were Jamie Danielle C. Nirza (14-15 intermediate girls E-Kata/E-Fantom Kumite), Jared Dale C. Nirza (16-17 intermediate boys E-Kata/E-Fantom Kumite) and Jet S. Lu (12-14 intermediate boys E-Kata/E-Fantom Kumite).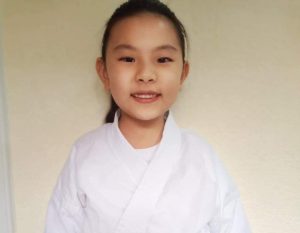 AAK Davao edged past foes – CMAC (4-6-4), MKKPI Taguig (9-0-3) and R2KO (5-5-3) which finished second, third and fourth places respectively.
The two-day tournament is sanctioned by the Karate Pilipinas Sports Federation Incorporated backed by Mahugany and Mangkono Security Agency, So Kim Cheng Sports Foundation Incorporated, Davao City Sports Council Incorporated and Seven Swords Hobby Shop.