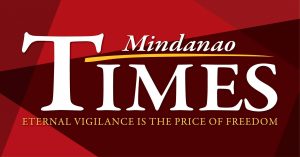 THE 308 new COVID-19 cases in the city on Saturday brought the active cases to 5,135, the Department of Health – Davao Center for Health Development reported.
The number of active cases in the city was more than half of the total active cases in the region at 9,573, the report added.
The surge in the number of cases has continued as the city is still waiting for a new quarantine classification as the Modified Enhanced Community Quarantine (MECQ) is until the end of the month. 
In a text to TIMES, Interior and Local Government Secretary Eduardo Aňo said the issue on the next classification of the city will be discussed in a meeting today.
"There is a possibility that the MECQ will be extended,"  Aňo said.
The MECQ classification has been implemented since June 5 after Mayor Sara Z. Duterte requested the Inter-Agency Task Force for the Management of Emerging Infectious Diseases to upgrade the classification from General Community Quarantine following the increase in the number of cases.
The report added that of the 23,410 cases, there were 17, 423 recoveries and 852 deaths.
This developed even as there were 176,823 individuals who first got their first dose of vaccines against COVID-19, while there 37,109 who were fully vaccinated or got their second doses as of Thursday, the city government reported.
Among those who were fully vaccinated, the report added, 23,457 were frontline medical workers and that 37,616 also got their first doses
Among the senior citizens, 10,562 got their second doses, while 69,231 were still waiting for their second jabs. Of the persons with comorbidities, the report added, 69,479 got their first shots, while 3,065 were fully vaccinated. Among the poor, 497 got their first shots and 25 got their second shots.
The city government reiterated its call to the residents to get vaccinated and those who want to avail of the shots can contact the vaccination hotlines at (0961) 073 4965 for Smart users and (0927) 022 9087 for Globe users. They can also register with their District Health Offices or through the SafeDavao QR at http://profiles.safe-davao.com.