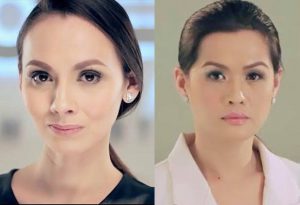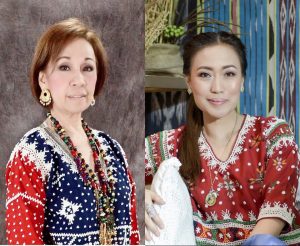 "We view life through the eyes of the designer who sees things not as they are but as what they can be…Design is where we live and where we can always be found…Design moves us to see the world from the crystal vantage points of creativity…Design is a beast, just partially tamed who breaks rules and mocks tradition and rebuilds with inspiration…We eat, we sleep, we breathe, we design…That is who we are…" (A Designer's Creed)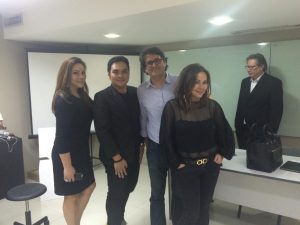 Inaugurated in 2007, it became the country's first new type of a specialized design school.  SoFA Design Institute was born with the vision "to develop visionaries who will shape and lead the world of design."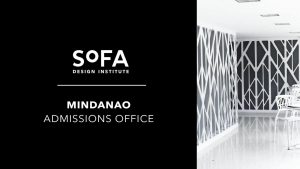 It is an admirable institution dedicated to nourishing a community of creative learners with a design-focused approach to education.  It differs from the other design schools in the country as the SoFA Design Institute's approach is to hold smaller classes, respect the individual learner, and have a commitment to critical thinking.  The Institute's mission is "to deliver a rigorous, design-focused educational experience that promotes creativity, technical proficiency, and business acumen."
     SoFA Design Institute's founders namely Amina Aranaz-Alunan (Cum Laude graduate with a Masters in Fashion Accessory Design) and Loralee Baron-Soong (Cum Laude graduate with a Masters in Fashion Brand Management), are both graduates of the prestigious Instituto Marangoni of Italy, which is considered one of the top fashion design schools in the world.  The Italian school of fashion and design is based in Milan, in Lombardy in northern Italy, and has branches in Florence, London, Paris, Shanghai and Shenzhen in China, Mumbai in India and Miami in the USA.  It is through both founders' educational experience at the Instituto Marangoni that inspired them to establish a specialized design college in the Philippines to make the distinctive education accessible to talented Filipino designers.  SoFA Design Institute is an official affiliate in the Philippines of the Instituto Marangoni of Italy.
    "Fast forward to 2021, we continue to translate SoFa's Design Institute's vision into reality.  It has been our commitment to revolutionize Design Education in the Philippines in order to produce globally competitive and creative professionals.  After years of preparation, we are proud to say that the SoFA Design Institute has proven to be a powerful force in design, not just in the Philippines, but soon in the region and the world," so stated Amina Aranaz-Alunan with confidence.
     Last June 17, 2021, SoFA Design Institute-Mindanao was launched through a video meeting hosted by no less than Hon. Consul of Hungary in Davao, madame Mary Ann "Baby" Maceda-Montemayor with the able hosting support of former Davao Tourism Association President Gatchi Gatchalian.  "There are a myriad reasons why SoFA Design Institute has come to Mindanao—a culture uniquely its own, rich in traditions, colors and meaningful stories.  And there are a hundred and one more… We are immensely blessed that Amina Aranaz-Alunan, Loralee Baron-Soong and their team saw that the time is ripe for Mindanao…Despite the pandemic that put the world into a halt…I truly believe that creativity knows no virus.  And creativity found its way in Mindanao!  And I also believe that timing is everything.  And the timing is now—the most difficult of all time…In every crisis lies the seed of opportunity, and we at SoFA Mindanao embrace that wisdom!" professed Hon. Consul Baby Maceda-Montemayor in her opening remarks.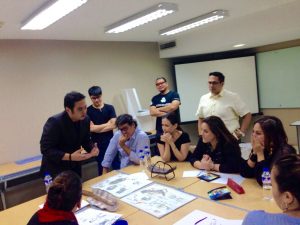 "At the dawning of digitalization, our world has discovered that we are just a click away…With this opportunity, remote learning has taken the world by storm…And Mindanao is not to be left behind!  We are giving birth to SoFA Design Institute's very first Satellite Office to champion local design education through digitalization—SoFA Mindanao Admissions Office.  We are now ready to welcome every Creative from every corner of this Island," invited Hon. Consul Baby Maceda-Montemayor.
     Students of SoFA Design Institute are constantly motivated to grow; and they get all the tools they need acquired from their highly qualified teachers to step into the actual working world with such confidence.  A SoFA design graduate from Davao, Archt. EJ Pasia, recalls his memorable experience, "As a trained architect, I felt that I needed more knowledge about design and how to create objects smaller than houses or buildings.  My furniture design journey at SoFA Design Institute was a breakout for me, in such a way that the challenging process of design, I felt, became simplified when applying my SoFA teachers' methods.  The new process completely unlocked a different side of me, inspiring me to create my furniture collection through storytelling." 
     "We are optimistic that many Mindanaoans will experience the 'SoFA Method' that has revolutionized Design Education in the country focusing on talent nurturing through self-discovery," aspires Hon. Consul Baby Maceda-Montemayor.