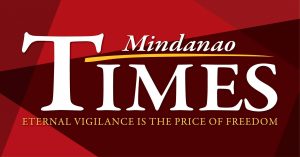 THE CITY government has apprehended over a hundred motorists for using and obstructing bike lanes in the city.
Dionisio Abude, the chief of the City Transport and Traffic Management Office (CTTMO), said that their office apprehended a total of 156 individuals who have obstructed and/or illegally parked on the bike lanes since the implementation penalties in May this year.
"Kana sya medyo effective na sya kay naa may area nga kanunay nato ma-monitor. Naa na pud ta'y naapprehend nato nga violation kabahin sa illegal parking, obstruction sa bike lanes (This is somehow effective because we have an area that is constantly monitored. We also have apprehensions in relation to illegal parking and obstruction of bike lanes)," Abude said.
The official said that a total of 45 violators were caught and fined from June 12 to 19.
Abude said that car drivers who have illegally parked on bike lanes were charged with illegal parking and fined P500. Aside from this, they may also face an additional charge for disregarding traffic signs.
He added that once the revised provisions of the Bicycle Ordinance would be passed in the 19th City Council, violators will be fined at least P1,000. He also hoped for the immediate passage of the modified ordinance for more specific bike lanes guidelines in the city.
Abude said that these apprehensions should serve as a warning to motorists in the city.
Currently, the CTTMO has a 10-man enforcement team to monitor the correct use of bike lanes in the city.
The city government is now collaborating with the Department of Public Works and Highways (DPWH) XI to start laying the groundwork for the installation of designated bicycle lanes along Carlos P. Garcia Highway (Diversion Road), Davao-Bukidnon Highway, Matina Aplaya to Ecoland Drive, C. Bangoy St., Ecowest Drive, and Tulip Drive. 
Abude, meanwhile cautioned bikers to stay safe on the roads by always wearing protective gear and refraining from going beyond the designated lanes.
"Dili lang ta gusto manakop, pero gusto nato i-educate atong mga motorista. Dili gyud pwede mo parking o mo-obstruct sila except loading and unloading passengers (We do not only apprehend because we want to, but we would like also to educate our motorists. We do not allow them to park or obstruct [bike lanes] except for loading and unloading of passengers)," he said.
The CCTMO is also expanding its drive to educate more people about the safety and the proper use of bike lanes through information dissemination and the utilization of available social media platforms.