THE House of Hope Foundation for Kids with Cancer Inc, a non-stock, non-profit charity organization, has been providing medical and non-medical assistance to pediatric cancer patients from all over Mindanao for almost two decades now. 
In this time of pandemic, the prevention of the spread of the Covid-19 virus inside their facilities has proven to be doubly challenging for the foundation. 
"It has been very challenging for everyone. Despite the difficulties and lack of resources, there is something we have in abundance: hope," said Floreces Tadla, head of the foundation's "Bags of Hope" project. 
The "Bags of Hope" project aims to provide bags containing non-medical essentials, such as face mask, face shield, alcohol, tissue paper, bath and laundry soaps, wet wipes, paracetamol, and cannula (for hospital use) for the children as well as for their parents and guardians. 
"We want to provide these essentials so that they don't need to go out every so often, preventing them from being exposed to the virus. This is very important as the children in House of Hope are immuno compromised," shared House of Hope fundraising manager Arleen Aportadera.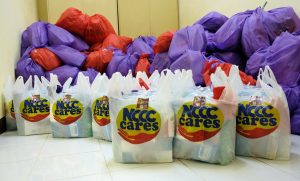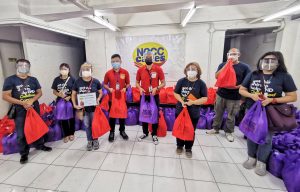 Since launching the project in May, NCCC Group of Companies' NCCC Cares has initially donated 300 "Bags of Hope". The bags were turned over in a simple ceremony last June 10 at the NCCC Cares office in R. Magsaysay Avenue, Davao City.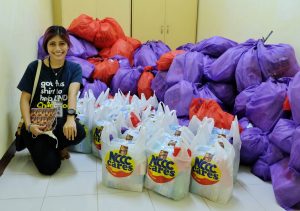 "NCCC Cares has always been a staunch partner of the House of Hope for many years now. We are hoping that our initiative will spark inspiration for others to follow suit," said NCCC Cares manager Joan Delapena. 
Aportadera said that the "Bags of Hope" project will also cover the needs for their satellite government hospital partners in Tagum, Cagayan de Oro and Zamboanga, as well as in private hospitals in General Santos City and in Valencia, Bukidnon. 
"In this light, we are knocking on your generous hearts to help us fill these bags for the kids and their families," Tadla added. 
Interested individuals and organizations can reach Floreces Tadla through mobile number 0933-1083-931. They can also directly deposit their support through the House of Hope Foundation for Kids with Cancer, Inc. bank accounts:  Union Bank of the Philippines (account no. 000-650023808); Bank of the Philippine Islands (account no. 2033-137683); and BDO (account no. 00-3248011695). For donations less than PhP1,000, they can send them through GCash.