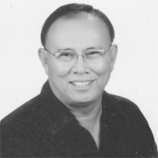 WE have to be honest. We did not support then Presidential candidate Benigno Simeon Aquino III in the 2010 elections. We were rooting for then Presidential candidate Gilberto Teodoro.
     However, we strongly respect him as the President of the Philippines when he won the Presidency, and as a person. We did not agree with all the policies adopted during his term but we religiously followed it to the letter because these were the norms then adopted by the Philippine society during his time.
     So, with his death yesterday, we cannot help but be very sad about it. He was once our President and whatever happened to the country under his watch, we owed it to him. He may have brought the Philippines to ups and downs and that his administration may have failed some expectations of the Filipinos one of which is the infamous Mamasapano massacre of more than fifty people including some 40 members of the elite police unit, the Special Action Force or SAF. But it is beyond arguing that the just departed former President was able to make some landmark improvements in the country.
     Every now and then, while in the midst of his private life after completing his term, he was dragged into some controversies because of his previous actions. But he was more subdued with his reactions compared to some of those who served with him during his term. 
     While we are aware that he was suffering an ailing heart because of his chain smoking habit, we do not have any idea whether his vice was the immediate cause of his death. Thus, we believe we would rather not dare to ask how he died but prefer to inquire or be inquired on how he lived his life of 61 years, the late President being a bachelor.
     Indeed no one can ever predict when a person will be called by his Creator to join Him in the great beyond. So, it seems the death of former President PNoy was less expected by his legions of loyal constituents.
     In fact, based on the posts of opposition trolls on social media platforms, it would appear that they were expecting the present Malacanang tenant to pass to the great somewhere much earlier than the former chief of state.
     That is why we can surmise that Noynoy's passing yesterday was a tremendous shock for them.
     Today we joined the multitude in condoling with the family of the late former President even as we also commiserate with those who extol Noynoy as their inspiration in winning back the country's set of power.
     May the late President rest in utmost peace and his fellow opposition stop dragging his memory from his grave just to satisfy their greedy ambition?
                                                           **********************************
     Now the proposed ordinance mandating for compulsory swab testing of people in Davao City suspected positive of the Corona Virus Disease (CoViD) is already approved on second reading. So, it would just be a matter of another one or two council sessions and the approval of Mayor Inday Sara Duterte-Carpio and it becomes a full-fledged ordinance.
     Once it becomes a local legislation and will formally take effect, that would mean that anybody who is suspected of having the virus and will not submit to swabbing will be liable to any punishment like the proposed P20 fine and others.
     We believe that the coverage of the ordinance should not only be focused on those who dodge swab-testing. It should also take into consideration as violations the inaction or delay of action by those who are supposed to make the testing facilitative and on time.
     One example of such applicable violation on the part of the authorities is the case of a CoViD-positive patient in Biao Joaquin in Calinan district. The victim was known to have been suffering from all the symptoms of CoViD infection. She was swabbed after more than two weeks and she was almost unable to move. She was swabbed on a Friday and her result was to be known the Monday after or four days from her swab test. When the patient's positive result came out on Tuesday instead, it was expected that she would be fetched from her house and moved to a quarantine center as soon as possible. But it took another eight days before she was finally taken to the quarantine facility in Malagos. Meanwhile her immediate family members who live with her in the same household and those who resided in the house nearby are still waiting to be swab-tested and be quarantined according to what is appropriate in their case.
     If we have to reckon with the proposed ordinance, the violations are clearly on the part of the authorities. Are these considered in the provisions of the Mandatory swab-testing local legislation? We can only hope these are because if not then the ordinance would be exclusionary. What about it, Councilor Mabel?