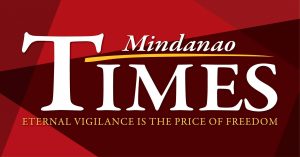 THE DEPARTMENT of Health announced the detection of more COVID-19 variants in Davao Region country through the continuous COVID-19 biosurveillance activities. 
In its press statement on June 21, based on the latest whole-genome sequencing (WGS) report, three Alpha (B.1.1.7) variant cases and 11 Beta (B.1.351) variant cases were found to be from the specimens submitted from Davao Region. 
Among these variants, nine were transported to UP-PGC last June 3, 2021 (Batch 16) and the remaining five were from the specimens sent last June 10, 2021 (Batch 17). 
ON ALPHA VARIANT CASE:
Two of the three identified cases were from Davao City. One is a 31-year-old male who experienced mild symptoms, while the other one is a 19-year-old female who was asymptomatic. Both were monitored to have recovered already. 
The other identified case was from Davao del Norte. A 38-year-old male, who remained asymptomatic and is currently admitted to one of the province's isolation facility. 
ON BETA VARIANT: 
Five of the 11 identified cases were from Davao City. One is a 24-year-old male who was asymptomatic, a 39-year-old male who experienced mild symptoms, a 66-year-old female who was asymptomatic, a 72-year-old female who was asymptomatic, and a 64-year-old female who experienced severe symptoms. All five cases have successfully recovered. 
The other six cases were from the province of Davao del Norte. A 28-year-old male who was asymptomatic, a 20-year-old female, and 22-year-old male, both experienced mild symptoms, and all three are now discharged. The other three cases are still active, a 40-year-old female, asymptomatic, an 84-year-old male with moderate symptoms, and a 43-year-old female with mild symptoms. All three are currently admitted at the province's isolation facilities. 
Based on the initial investigation conducted by the Regional Epidemiology Surveillance Unit together with the health offices of the concerned LGUs, all are non-OFW cases and are not identified to be related to each other. Investigation as to their exposure to persons with possible travel histories is still ongoing. 
The concerned LGUs are currently conducting an extensive contact tracing up to third-generation close contacts and thorough investigation of the possible source of these variants. All identified close contacts of the remaining four active cases of VOCs will be prioritized for testing. All first-generation close contacts, regardless of a negative result, must undergo a 14-day strict quarantine at a facility. 
The DOH reiterates to all LGUs the need to strengthen the quarantine protocols, testing, and isolation. Regardless of the variant, the public is highly encouraged to enhance the adherence to minimum public health standards to halt the transmission of COVID-19 and further prevent the emergence of new variants. 
For added protection against this deadly COVID-19, everyone is encouraged to get vaccinated when it is their turn and make sure to complete the two doses at the prescribed interval. To date, the DOH-Davao Center for Health Development has submitted a total of 991 specimens for WGS.