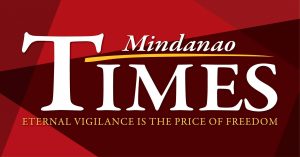 THE TACTICAL Operations Wing Eastern Mindanao (TowEastMin) said they are doing their best to assist the local government units and other stakeholders to try to contain the pandemic.
Around two weeks ago, the tactical Operations Wing had a sudden surge in cases, particularly at the Davao air station.
Colonel Jeffrey Vilela, commander TowEastMin, said during AFP-PNP Wednesday's virtual presser, that with help of the Davao City government, they conducted mass swab testing after 38 tested positive for the virus. However, he said that all have recovered and they now only have one personnel who was not yet cleared. 
"Again, we are doing all things here in Davao Air station because we cannot afford a lockdown in the base however if really we cannot prevent the spike," he said. 
He said their helicopters and fixed wing assets are always ready if the LGUs will need assistance in delivering them to far-flung areas under the Eastern Mindanao.
But he said that their fundamental task of airlifting cargoes to remote areas was unhampered. However, they enforced some minimum health protocols to protect the men and women in uniform. 
"All the visitors and VIPs were really subjected to, and need to present a negative RT PCR test within 72 hours. We also implement the safe Davao QR code," he further said.
On personnel vaccinated 
The Air Force already finished jabbing about 86% of its total 200 personnel, including those assigned to TowEastMin and Tactical Operations Group 11.
"Thank you for the Davao LGU that TowEastMin has the highest number of vaccinated personnel in the country," he said. "I admit that I was afflicted with the virus, but luckily I was able to overcome the virus," he said.
But even if already inoculated, he said that the patients should never let their guards down because they could still be carriers.