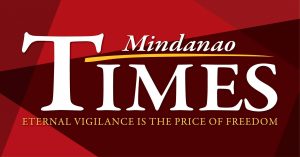 THE CITY government will have 250 more isolation beds sooner than later to help boost the city's COVID-19 response as health officials prepared care kits for asymptomatic and mild patients in their homes.
Mayor Sara Duterte, who chairs the COVID-19 Task Force, bared this during her Davao City Disaster Radio program on Monday afternoon.
Davao City currently has 2,408 COVID-19 beds and 873 are still available. But the mayor said not all of these are exclusive for isolation as some are for holding facilities and intended for probable cases. Of the 1,957 isolation beds, 638 are still vacant while 227 of the 443 quarantine beds remain unused.
"We are working on four more (isolation facilities). Pero kining isa mao ni pinakadako ang sa DPWH pero dili kaayo mi optimistic ani because duna syay mga kulang ngadto before magamit (The biggest is the one by the Department of Public Works and Highways but we are not very optimistic about it since it still needs a lot of work before it can be used)," she said. 
"So, we have three. Isa (one) is good for 50, another is good for 150, and another is good for 50 so we have 250 out of the 650 na gina-ready nato karon na kahibalo na ma-open sya very soon (that we are readying and we know will be utilized soon)," Duterte said.
She also said that the health group of the COVID-19 Task Force response cluster is readying care kits for COVID-19 confirmed positive cases who are still waiting to be picked up from their homes.
Mayor Duterte said, "Kini sila ihatag sa mga tawo nga naa pa sa mga balay and wala pa sila na pick up because waiting in line pa sila sa pick up or puno na ang mga facilities (We will give these to confirmed COVID-19 positive patients who are still in their homes and are waiting to be picked up because they are still waiting in line or the facilities are full). We are preparing the care kits para sa ilaha didto sa ilang mga balay (for them in their homes). It includes mga instructions kung unsa ilang kinahanglang buhaton (instructions on what they need to do)."
Those waiting for pick up in their homes, according to her, are asymptomatic and with mild symptoms since all severe and critical cases are already in hospitals as they would be needing oxygen and ventilators.
"Wala tay makit-ang severe and critical sa mga balay (We won't see severe and critical cases in residences)," she added.
A care kit will have a digital thermometer, pulse oximeter, 10 pieces of vitamin C, five pieces of paracetamol, disposable face masks, and alcohol. The city is still in the process of procuring the digital thermometers and pulse oximeters.
COVID-19 positive patients at home can also avail of the services of the city's telemedicine doctors who can guide them on what to do. 
Meanwhile, Duterte said that 453 houses, 18 buildings, six compounds, and one school are currently in lockdown in the city. Residents affected will receive grocery packs from the City Social Welfare and Development Office (CSWDO), and fresh meat and vegetables from the City Agriculturist Office and City Veterinarian's Office.