INTERNATIONAL  Yoga Day is celebrated on June 21 across the world. It was observed for the first time in 2015. The United Nations General Assembly proposed on December 11 with the intention to raise awareness worldwide about the importance and impact of yoga on the health of people.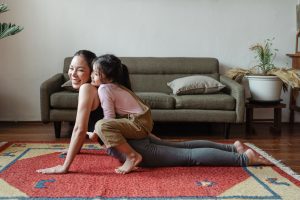 Beyond postures that create physical wellness, yoga restores the very core of our humanity: it reminds us that we are never apart and alone, but deeply connected with each other and the world around us.
It is never too late to make yoga a part of your lifestyle. Staying safe at home, you can start with an asana practice and doing the following:
Have a tech-free hour. Schedule one hour to turn off your phone and computer and see how it feels to be "disconnected." Tap into your sense of creativity or go outside and listen to the sounds of nature. Reconnect with the real world.
Clear your space. Yoga teaches us to remove the mental clutter and get down to the core of our being. Achieving this can be done by making physical space around us by letting go of the things that we no longer love or use. In letting go of objects, we create space for the soul to be free and comfortable.
Write a list of gratitude. Times are tough but there is still so much light within and all around us. Take some time to think about the ways in which you are blessed. Write those things down and let the feeling of gratitude seep through every cell in your body. By focusing on the good, we invite more positivity into our lives.
Find your peace and make yoga a habit for the everyday. Props and fitness essentials like mats and towels inspire your yoga practice, too! Order yours from home using The SM Store's Call to Deliver #143SM or contact SM's Instashopper partners via @smlanangpremier or @smcitydavao in Facebook. (photo by Ketut Subiyanto from Pexels)