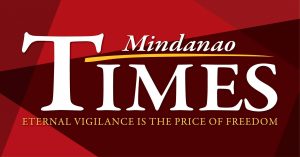 MAYOR Sara Duterte clarified on Monday that the local government has not discussed the possibility of upgrading Davao City's lockdown status to enhanced community quarantine despite the surge in cases.

Earlier, the OCTA Research Group pointed out that Davao City and Western Visayas were quickly becoming COVID-19 flashpoints due to the surge in cases.

"We should remember na kanang OCTA Research is not a government research center. Ang ginasunod nato sa discussions sa community quarantine kanang dira sa IATF( Inter Agency Task Force). Kung unsa ilang ihatag o i-recommend na community quarantine status sa atong siyudad, ginasunod nato dira sa IATF "(We should remember that OCTA Research is not a government research center. What we follow in community quarantine discussions is that here at IATF. What they give or recommend community quarantine status in our city, we follow here at IATF)," the mayor said over the city-operated radio on Monday.

She added the city is currently enforcing the guidelines under MECQ and omnibus guidelines of the IATF, as well as the continuous rollout of vaccines.

In a recent text message to Inter-Agency Task Force-Regional Task Force (IATF-RTF) chairperson DILG director Alex Roldan, he also said that the city government did not recommend placing the city under ECQ.

As of June 20, Davao City registered a total of 21,574 cases, 4,669 of which remain active,16,074 recoveries, and 831 deaths.

Why the surge?

Duterte, meanwhile, raised the possibility that the new variant, known for being more transmissible, could already be here. But she said that they could not confirm it yet.

"Also, the number of people na nagagawas, so kung daghan manggawas, daghan ang matakdan. Plus kanang infections nga mahitabo sa sulod sa balay kay sa sulod sa balay wala man gyud tas mask wala man tay distancing, we don't practice minimum public health standards inside sa atoang mga balay. So mao na siya ang posibleng tulo na rason nga paspas kaayo ang surge sa atong COVID-19 cases (If a lot of people are going out of their homes, more people will be infected. Plus those infections that occur indoors since we don't wear masks and don't practice distancing or minimum public health standards inside our house. So, those are the three possible reasons for the surge)," she explained.

Meanwhile, the mayor said they are preparing care kits for COVID patients who were still in their homes since the quarantine facilities were full. The care kit includes instructions on what to do while they are waiting to be picked up.

The City Health Office is also working on telemedicine for COVID patients to ask doctors how to manage their symptoms. The telemedicine "is solely for COVID-19 positive who are in their residences while waiting for pick-up," she further said.