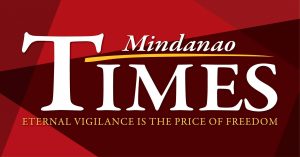 SEVEN members of the New People's (NPA) and Milisyang Bayan surrendered to the 30th Infantry Battalion in Surigao del Norte on June 19.
The military identified the former NPAs as alias Jerson, a vice squad leader; alias Daylan, political guide; alias Gelai, alias JimJim, alias Robert, and two MBs as Remon and Bernie of Guerilla Front 16 C1 of North Eastern Mindanao Regional Committee.
They surrendered a 40mm grenade launcher,  Cal. 30 M1 Garand rifle, 9mm submachine gun,  AK47 magazines, magazine clips with bullets., one anti-personnel mine, and 28 inches of electrical wire. 
They disclosed information on a cache of weapons and explosives. During a follow-up operation conducted by 30IB and PNP Carasscal, two AK-47s buried in the said area were found in Sitio Tagbak of Carasscal, Surigao del Sur. 
"We are having a hard time getting supplies and food because the masses are afraid to approach us. And with the number of dead comrades of ours, every encounter with the soldiers seems like we are already waiting for our death so we went down to be with our family," alias Jerson said.
Lt. Col. Ryan Charles G. Callanta the battalion commander of the 30IB, expressed his deep gratitude to all who assisted in this successful operation, "The conversion of these former NPA members is the result of peaceful interaction and the cooperation of their families to inform them about the government's Enhanced Comprehensive Local Integration Program or ECLIP which gives every NPA member the opportunity to change their lives or live peacefully."