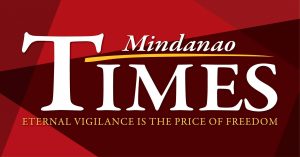 FOUR MEMBERS of the New People's Army (NPA) were captured by the joint troops of the 58th Infantry Battalion (58IB) and the local police in a pursuit operation covering separate areas in Misamis Oriental on June 18.
1Lt. Jefferson Mariano, civil-military operations officer of the 58th IB, said the soldiers captured Marlon M. Acosta alias Jonathan, Marnie L Berito alias Edward, Nelson R Berito alias Lorence and Jeffrey B Macabecha alias Jelo. 
They also recovered one AK-47 rifle, two .30 caliber Carbines, and 15 rounds of .40mm grenade launcher ammunition. 
Last June 17, following their surrender, alias Juno and Yesa gave up the locations of weapons and ammo storage of their own comrades who were responsible for the series of encounters with 58IB last June 7. 
The military said the apprehended rebels were full-time members of Platoon Cherry Mobile, Huawei, Sub-Regional Committee 1, North Central Mindanao Regional Command. They blend in with the communities, while actively supporting the armed group by providing food and arms, storage and distribution of ammo. 
Lt. Col. Ricky L. Canatoy stated, "The NPA has been fighting for decades, spreading lies and deceptions, and destroying lives here and there." 
"They want to destroy the government and establish a communist state, and in order to do so, they continue to use and radicalize the most vulnerable people in far-flung barangays in order to advance their own personal goal. Only the true government run by and for the people will genuinely care about your well-being," he said. 
"Our message to the remnants of the armed struggle remains the same: Stop believing these lies instilled in you and start standing up for yourself. Do not be alarmed by your commanders' statements, they are merely propaganda and lies. Be fearful of what awaits you if you continue to choose the armed struggle. Return to the folds of the law and have a chance to be with your families, or face the full force of the law," Canatoy ended. 
The captured NPA members were then brought to 58IB advance command post in Barangay Umagos Lagonglong in Misamis Oriental for debriefing. They will turned over to the Misamis Oriental Police Provincial Office for the filing of cases.