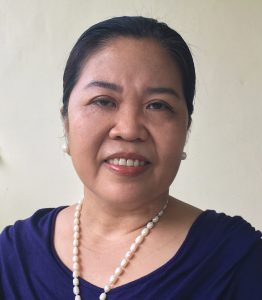 ONE of the highlights of the month of June for many families is Father's Day that is celebrated on its 3rd Sunday. Although it is not as popularly commercialized as Mother's Day, it has become more and more popular as the younger generation is now more exposed in social media and the trends around the world.
The most popular way of celebrating Father's Day nowadays, aside from the traditional hand-drawn cards, gifts, and big meals, is through posting tributes and greetings via Facebook, Instagram, Tik Tok and other social media accounts. 
There are some families, however, that do not celebrate Father's Day, but they honor their father on other occasions. In some countries, they give tribute to the fathers on the king's birthday, like in Thailand. Other countries celebrate it in March on the Feast of St. Joseph, the father of Jesus.
As many of us are blessed to have a father to celebrate, may it be a biological father or a father-figure in our lives, there are many people who grew up without a father or who have lost their father at a young age. Some have estranged fathers or absentee fathers. I was curious to know what it feels like to be "fatherless" on this occasion. I asked a few friends, including those who have recently lost their father, how they celebrate the occasion before and after they lost their father.
My parents are separated so I'm used to not having the presence of my father. Although I remember him on Father's Day, I don't feel the obligation of making efforts to honor him on that day. -Tina 
Father's Day 2021 would be our family's first without my dad. He passed away last year due to cardiac arrest. My wife and I used to regularly go out for coffee dates with dad and mom after work hours and ministry activities (he was a pastor, too). We'd spend those times talking about anything and everything! It's these conversations that I'm definitely missing the most. And although we still take mom out for coffee dates, things are certainly different without dad. We are all missing him terribly. – Pastor James
Father's Day is one of the best days I look forward to every year. It has been our family culture to prepare "ibos" (suman wrapped in coconut leaves), my papa's favorite, during this special occasion. It's our way of saying "I love you" to him. I kept counting memories until he left us. My excitement turned into deep longing. But after two years of adjustment, I began to appreciate how God filled that emptiness with his divine love. Now, am more than grateful for what I have- a divine Father everyone else can also have. – Rena Lyn
However or whichever day Father's Day is celebrated, I believe that it is a beautiful thing to give tribute to fathers while they are alive. I have heard touching eulogies for fathers but with regrets for not being mindful of their importance while they are alive. This yearly tradition is a good reminder for all of us to pay respect, honor, and gratitude to the fathers in our lives, not just once a year but in our day-to-day lives. 
I have watched how my father worked so hard to provide for all of us, his seven children. I know of my husband's untiring commitment in bringing and guiding my own children up until they are adults. It is not easy to be a father. I cannot imagine how it feels to be like one, but one thing I am sure, we are blessed to have one.
(Ruth Morales is a faculty member in the Department of Languages and Literature at Central Mindanao University in Maramag, Bukidnon, and is also working on her thesis for her Masters in Education majoring in Alternative Learning System. She has three children and is well-traveled having lived in China, Thailand, and have served in many other countries.)