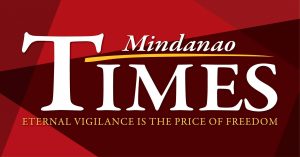 LAW ENFORCERS arrested a security guard and his company during an operation against illegal drugs in Barangay 37-D Thursday afternoon.
Major Benkalin Baluan, Sta. Ana Police Station chief. identified the suspects as Edmond Virallo Sarania, 36, married, of Cabantian; and Earl Cabarse, 27, single, jobless of Communal.
BAluan said the two were involved in the peddling of the illegal substance on the streets.
Baluan said a police team collared the two when they wielded what was shabu during the operation.
Aside from the illegal substance, which was valued at P25,000, the suspects also yielded a a cellular phone, a motorcycle and P500 in cash.
The two were immediately detained as criminal cases against them were being prepared.