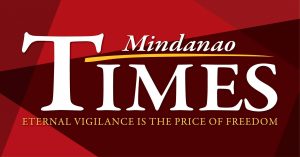 THE city government has admitted the delay in the transport of those infected with COVID-19 as an official appealed for patience as the city has continued to grapple with the increasing number of daily infections.
"Hangyo lang pud ko sa inyong indulgence, patience sa atong sitwasyon run (We ask for your indulgence and patience with our current situation. We are under surge. We have overwhelming cases. Di jud makaya ang 24 to 36 hours nga extraction. Samtang gapaabot sa extraction and transport team, pag-isolate sa jud mo sa inyong kwarto, pahatod lang mo og pagkaon," said Dr. Ashley Lopez, acting head of the City Health Office.
Although it is not the policy of the city government to allow home quarantine for those infected with the virus, Lopez said that transporting them has become a challenge.
He added the city government is aware about the report that some people who were infected have yet to be brought to isolation facilities. "Nangayo rako og pagsabot kay ang (I'm asking for understanding since) City Government of Davao is doing all our best effort to address our COVID-19 situation," he said Wednesday.
Lopez said the city government is addressing the problem as Mayor Sara Duterte has added three coaches for the transportation of patients, while five jeepneys are added for those being swabbed in villages.
This developed as the city government is converting six schools as additional isolation facilities for those infected with the virus.
"We have added several isolation facilities. We are considering six nga eskwelahan himuon o idevelop (six schools will be developed) as isolation facilities. As of Monday, isa palang ang nahimuan og assessment ang Mintal Elementary School," Lopez added.
He also admitted that it is difficult to look for healthcare workers willing to supervise these facilities as one of them, which has about 100 beds, has yet to start operations because the workers that will supervise it have yet to get deployed.