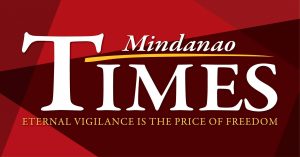 THE CITY government has reiterated its call to residents to register for vaccination either through their district health centers or the SAfe Davao Quick REsponse website as more vaccines against COVID-19 are arriving this month.

This developed as Dr. Joy Villafuerte, Vaccination Cluster head, called on those who have been given first doses to stick with the brands for their second doses to ensure that they are safe.

"Dili pwede ang vaccine mixing. Dili ta kabalo unsa ka safety na, mahirap sya," she warned.

With or without receiving any text or call, she said those due for the second dose can just proceed to where they got their first dose and present their vaccination card.
Dr. Joy Villafuerte, Vaccination Cluster head,


said that at present, about 10% of the population of the city have been inoculated, there is a need for the rest of the population to also be given shots.

"Hangyo sa katawhan nato wag mag hesitate (pumunta) sa health center or ospital para makaparehistro. Pwede pud sila parehistro sa Safe Davao QR," pleaded Villafuerte, pointing out that community vaccination rollout for the priority groups has continued Buhangin, Mintal, and Matina Aplaya.

"Ang Sputnik V niabot na weeks ago, gigamit run sa SPMC. Katong gusto mugamit sa Sputnik V, pwede mag-adto sa SPMC vaccination hub, pwede magpa immunize diretso ngadto. Ang Pfizer sa DOH duna tay 105,000 doses pero ato nag gibahin sa mga ospitals og public health centers. Kining mga taga Davao City, kung gusto mo pa immunize sa ospital, pwede adto sila ngadto para pre-registration," Villafuerte said.

One step that the cluster is implementing is the setting up of community vaccination hubs in the city. "Kung muabot go ta, mudayon ta sa Thursday pero kung dili mamove ra gamay," she said.

He said the volume of vaccines allocated to the city is dependent on how fast these are consumed as the new vaccines from Pfizer will be distributed to hospitals and district health officers so that these can immediately be used.

At present, the city has 17 sites in the district health centers as well as the ones in Azuela Cove, University of Southeastern Philippines, SM Lanang Premier, SM City Davao, and Gaisano Mall of Toril.

At present, Villafuerte added, the city government is looking for possible vaccination sites.