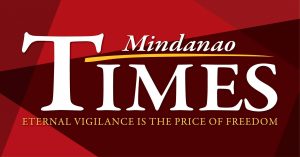 THE INFECTION rate registered in the city based on its swab testing of those suspected to have been infected with the COVID-19 virus could indicate that the city government has been able to maximise its screening and testing initiatives, a top official of the body against the virus.
 Dr. Michelle Schlosser, spokesperson of the City Covid-19 Task Force, pointed out that one reason behind the high infection rate would be that the city government has intensified its testing capacity that resulted in the discovery of more cases.
"We are screening and testing more compared to the other LGUs. We are actually maximizing our testing capacity. Marami tayong nade-detect na (We detect a lot of) positive cases because we are also screening more and testing more," she said.
Based on the latest report, the infection rate in the city was at 7.57%, higher than the 5% threshold of the World Health Organization as more individuals, including those experiencing  influenza-like illnesses (ILI), were tested. Based on the report, of the 261,855 tested, 13,823 were found infected.
Schlosser said that the higher number of cases in the city does not indicate that the city government is failing in its fight against Covid-19.
"We do isolate more, we treat more patients and we are assured that we are preventing the surging of the cases in the future because we are trying to cut the chain of infection," she said.
Lately, among those that were found to have yielded high number of individuals who were infected with the virus where workplaces like the call centers and government offices.