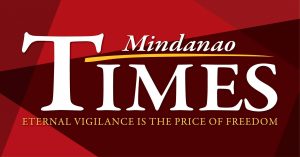 THE ARMED Forces of the Philippines has recognized the top performing units of the Eastern Mindanao Command during a ceremony held at Camp Panacan on June 15.
On hand to lead the handing out of the cash rewards of about P9 million to the units were 
Armed Forces of the Philippines Chief of Staff Cirilito E. Sobejana and EastMinCom Commander Greg T. Almerol,
The rewards were for their performance in fighting the New People's Army as the Western Mindanao Command also received about P2 million.
The military reported that among those who were neutralized were Marcelino Navarro of NPA North Eastern Mindanao Regional Committee second deputy secretary head of education and propaganda; Manuel Magante Gilo, finance officer of Regional Operations Command, Southern Mindanao Regional Committee\; Romeo Lendio Libron, ROC-SMRC commanding officer; Rogelio Masaya Udal, regional ordinance member and former Pulang Bagani Command (PBC-1) vice commanding officer; Zaldy Gulmatico Pulido, secretary of Guerrilla Front 53; and Danny Huit, secretary of Guerrilla Front North, SRC-1, SMRC.
Sobejana said President Rodrigo Duterte ordered him to hand out the rewards as the latter "really monitors what we are doing."
"In fact, I heard from him the units that made a difference and contributed more towards the attainment of sustainable peace and development shall be recognized. And that is a manifestation that our Commander-in-Chief does not want our accomplishments to go unnoticed," he added, although he said that even without the rewards, the military will continue to work to protect the people.
"We do not want to impress upon the public that our soldiers expected a reward to every move but we want to demonstrate that even without it, your soldiers are motivated and ready to serve. We are always on the go and we ensure that we are able to uphold our mandates as the defender of the territory and protector of the Filipino people," he added.