As the government's COVID-19 vaccination program continues to accelerate, Presidential Adviser for Entrepreneurship and Go Negosyo founder Joey Concepcion has called on stakeholders from the government as well as the private sector to prepare the Philippines for the "next normal" marked by greater mobility and opening up of more sectors of the economy.
Concepcion asked, for example, for the following: the issuance of a vaccine pass – which for now can be the bakuna card issued by local government units – exemption from getting an RT-PCR test for fully vaccinated Filipinos wanting to travel around the country, and allowing restaurants and other establishments with the required health and safety protocols to go beyond their imposed limits and accept more fully vaccinated guests.
As Concepcion stated "We have been meeting with OCTA Research and Dr. Edsel Salvana who is one of the advisers of DOH to align with our strategies and proposals by giving vaccinated people more mobility and access. In domestic travel, no PCR required if fully vaccinated; for seniors, which was approved, no restrictions on movement; and for restaurants, additional capacity to be given to them, assuming 20 percent or above, but only for the fully vaccinated, this can be applied to other sectors as well. Areas of high-risk category like arenas, movie theaters, bars, and the like, either segregation where vaccinated can stay indoors and those unvaccinated outdoors. The U.S. is applying this now and some are not accepting those unvaccinated. These are some examples of what the private sector will propose." Concepcion said the time was right to put in place new policies as the Philippines is getting closer to achieving the minimum requirement of population protection where 40-50 percent of Filipinos are vaccinated, particularly in the National Capital Region plus eight provinces that together account for more than 60 percent of the country's Gross Domestic Product.
"We have to give the vaccinated population greater mobility as soon as we achieve the minimum of population protection. Doing so will go a long way in reviving some of our battered sectors such as the tourism and hospitality sectors and the food and beverage industry," said Concepcion.
Finance Secretary Carlos Dominguez III, who also heads the Duterte administration's economic team, has expressed support for these policy proposals which will contribute to the rebound of the country's economy.
"These proposals are also a form of incentive to get even more Filipinos vaccinated so that we can reach our higher target of herd immunity, where 70-80 percent of Filipinos are vaccinated," Concepcion added, "Greater mobility is one reward for getting to at least our minimum target of population protection."
He stressed that the 40-50 percent population protection was backed by data, guided particularly by the experience in Israel where COVID-19 cases had started to drop dramatically once the vaccination level hit the 40-50 percent mark. And the cases remained low even as it opened up more of its economy.
Concepcion is also in favor of allowing the entry of tourists from countries where at least half of the population had been vaccinated against COVID-19 and also to those who have been fully vaccinated, provided that they take an RT-PCR test upon arrival. No need anymore for the seven-day quarantine, which has deterred many potential tourists from coming over to the Philippines.
"These suggestions are proactive measures as we reach population protection and eventually, herd immunity. In reaching these critical points, a game plan with policies that have been thoroughly discussed and debated shall be ready," he said, "Let us not wait for the time that we would only discuss measures for our economic revival upon hitting population protection. The time to start talking about it is now."
"These are all still part of our overarching goal to reopen our economy safely and to keep it that way," said Concepcion, "We must proceed carefully and seek to find solutions that are acceptable and fair."
He expressed optimism that the Philippines will achieve the crucial milestone of population protection by the fourth quarter, raising hopes that the Christmas season this year will be much more festive than last year, thus putting the country on the path beyond the pandemic.
Not to say, however, that the health and safety protocols can be done away with, stressing that the virus will still be very much around, thus requiring continued vigilance and adherence to the most basic of safety protocols to prevent a return of a COVID-19 case surge.
However, at the level of population protection, Concepcion said the country can already confidently open up more sectors of the economy and perk up activity to shore up the Philippines' GDP and rescue companies, particularly micro small and medium scale enterprises.
"Population protection is a waypoint, a phase, on our way to herd immunity when we can already optimize the reopening of our economy. When we apply this, we can be more efficient in approaching this pandemic, safely ease into economic recovery, and have a better chance of winning through it," Concepcion said.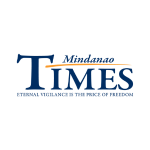 Advertiser posts are paid posts published by Mindanao Times. For inquiries, message us at our Facebook Page, www.facebook.com/MindanaoTimes.