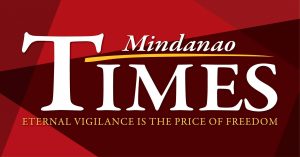 Second of three parts
Just about two years ago, Energy Secretary Alfonso Cusi ordered the auditing of 17 cooperatives, five of them in Mindanao, for chronically failing to provide better services to their consumers.
Although he assured that the audit would be fair to the cooperatives, Cusi warned that consequences would wait for those in dire cases.
The electric cooperatives included in the audit from Mindanao were the Basilan Electric Cooperative, Davao del Norte Electric Cooperative (Daneco, now North Davao Electric Cooperative), Lanao del Sur Electric Cooperative, Sulu Electric Cooperative and Zamboanga Electric Cooperative (Zamcelco).
`WHAT INEFFICIENCY?`
The move earned the ire of the Philippine Rural Electric Cooperatives Association, who claimed Cusi had "a preconceived notion of inefficient management, corruption, unnecessary political interference, as well as institutional conflicts among ECs, based on his earlier pronouncements.
The association still asked Cusi to be fair in carrying out the investigation.
In the case of Daneco, the head of the team appointed by President Duterte, Mario Angelo Sotto, told TIMES earlier this year that the cooperative's performance has become better since the takeover.
But one glaring fact was when the Energy Regulatory Commission, flagged the cooperative for not complying with reportorial requirements especially when it tried to seek the commission's approval for a supply contract late last year.
However, the reportorial requirement problem is not unique to Daneco as other electric cooperatives were also accused of failing to comply with it.
Last year, the government, through then presidential spokesperson Salvador Panelo, now the chief presidential legal counsel, said the government would collect about P95.42 billion from power companies and electric cooperatives which they owned the Power Sector Assets and Liabilities Management (PSALM) Corp., the government company formed after the passage of the Electric Power Industry Reform Act of 2001.
PSALM oversees the remaining power assets of the government as the Epira mandates the government to privatize the assets due to the huge losses in running them.
Also, the implementation of the same law was supposed to trigger the start of the wholesale electricity market in the country, including in Mindanao where most of the distribution utilities are the electric cooperatives.
TECHNICAL CAPABILITY
Aside from the alleged ineptness, another huge issue that has confronted the electric cooperatives is their technical capability.
This was highlighted even by the cooperatives themselves when the government decided to launch the plan to establish the wholesale electricity market. The plan is that the market will be operated initially by the Philippine Electricity Market Corp. and eventually its successor, the Independent Market Operator of the Philippines.
Several Mindanao-based electric cooperatives, and even their organization, the Association of Rural Electric Cooperatives in Mindanao, said it is difficult for them to participate in the market because of the dearth of technical knowhow as they need to project their demand and supply that they would nominate to the market in order for them to be able to maximize their operations.
The wholesale electricity market, however, has been derailed. (To be continued)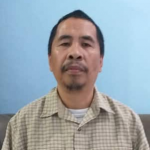 Managing Editor at Mindanao Times