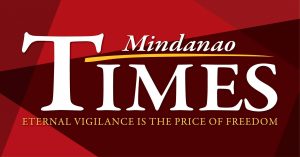 PRESIDENT Rodrigo Duterte on Monday evening extended the Modified Enhanced Community Quarantine (MECQ) classification of the city until June 30.
The extension came about as the initial timeline for the classification is from June 5 until June 20, based on the initial approval of the Interagency Task Force for the Management of Emerging Infectious Diseases on the request of Mayor Sara Duterte to place the city under a stricter classification because of the surging cases of COVID-19.
This developed as the Police Regional Office 11 has vowed to ensure that it will regulate entry to the region through its borders as well regulate the movement of the people in the region.
It added that among the regulations that it is implementing are the travel restrictions on foreign nationals from India, Pakistan, Nepal, Sri Lanka, Bangladesh, Oman and United Arab Emirates.
Mayor Duterte made the request after noting the increase in the number of daily COVID-19 cases after the city government intensified its tracing and testing of individuals suspected to have been infected with the virus.
Among those being tested were those members of the vulnerable sectors like public utility drivers, workers in public markets and other workplaces known for their huge human resources.
Using the Safe Davao Quick Response Code program, the city government has also been testing those who are exposed to infected individuals up to the third generation, as well as those exhibiting influenza-like symptoms.
It has also intensified the implementation of measures against those coming into the city, particularly those using the Davao International Airport as entry point. Under the rules, only those who can present authentic negative reverse transcription-polymerase chain reaction test results are allowed to leave the facility, while those who failed to present the requirements are made to undergo and pay the tests and are only allowed if they pass these. 
Those who presented bogus results were not only made to undergo and pay the tests, but were also made to face criminal complaints. 
The intensified tracing and testing program has resulted in the shutting down of five call centers and the city council building as one call center yielded about 400 infections, while the government building also yielded 40 infections.