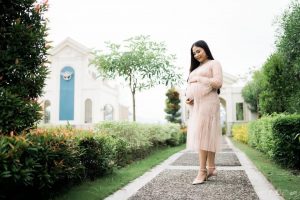 GOLDEN Haven Memorial Park Inc. has started the development of its project in Tagum City, Davao del Norte even amid the pandemic.
Based on the information from the company, the project, the newest for Golden Haven in Southern Mindanao, covers a seven-hectare property in Barangay La Filipina and its implementation is a bold move for the company.
"It's a one-of-a-kind development that redefines the meaning of a memorial park," the company said, pointing out that the project is unique because, "for one, our parks are the most beautiful" as it is "instagrammable."
The company, the only publicly-listed company of its kind, added that the project is not "the typical creepy cemeteries where all you see are gravestones." 
"We have amenities and beautiful gardens which are favorite spots for pictorials," it said, adding that it has its own theme. 
It said like other projects of the company, the park is "created to provide a lasting tribute to those who passed away, as well as a place that celebrates life."
"It's a place where families and friends can bond and celebrate the memories of their loved ones, and so we give importance to beauty and design in our parks," it added. It pointed out that its parks are well-maintained as the company gives "serious attention to the overall maintenance of the park as this is also a big factor towards giving a lasting tribute to loved ones and to their memories."
"And because of all of these things, our lots continually appreciate in value, making Golden Haven a very good investment," it added. The company has about 30 other parks.
Because its host city is known for its palm trees along its high, the company has 
thought of making its project in the city a California-inspired park," it added.
Among the features of the project are its Lacma Lights, which is inspired by the artistic street lamp installation at the Los Angeles County Museum of Art; the Griffith Park-Inspired Dome, a dome inspired by the Griffith Park Observatory; and the Beautiful Landscaped Gardens as the company is always known for its landscaped gardens. 
"You can also expect the same lush greeneries and fresh air at Golden Haven Tagum," it said.
The company has also started the second phase of its project in General Santos City. The project, located in Barangay Mabuhay, is an Italian-inspired one with the first phase ready "ready for interment."
The General Santos City project, aside "from giving lasting tribute to loved ones, it is "also a favorite venue for photoshoots, whether it be prenup, debut or maternity shoots."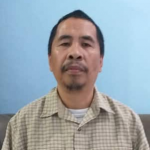 Managing Editor at Mindanao Times